Knowledge Center
3D Innovation Revolutionizes Athlete Injury Prevention
August 25, 2020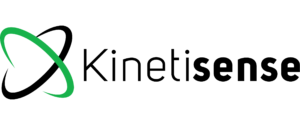 Announcing the Kinetisense Injury Prevention System
Direct Orthopedic Care announces the rollout of an innovative tool in movement science screening services, the Kinetisense functional movement system. This sports technology is designed to help athletes from high school and beyond, even into professional sports careers, prevent common injuries and optimize performance.
Joshua Lyons, Director of Physical Therapy at Direct Orthopedic Care (DOC), added, "Adolescents and young adults are at a higher risk for injury while they're still growing, and the Kinetisense system helps to reduce that risk. This may even help to avoid long-term health concerns from injuries that impair growth".
What makes Kinetisense the best way to help prevent youth sports injuries and maximize athletic abilities?
Fortunately, many youth sports injuries are preventable through proper conditioning and use of appropriate equipment. With Kinetisense, more injuries than ever before are preventable in an affordable and simple way.
The first step in the system utilizes 3D video to capture and analyze an athletes' motion via an advanced software program.  Video records similar movement that an athlete might display in a particular sport or activity, such as quick 'cuts' on a soccer pitch. Kinetisense utilizes the G.A.M.E. mobile baseline movement data capture system – Gold-star Athletic Movement Evaluation.
Lyons added, "This comprehensive proprietary screening process allows the DOC physical therapy team to identify threats of injury and work toward creating conditioning plans to help prevent injuries before they present themselves.  The system works on athletes at all performance levels through real-time biofeedback, and an actionable report is created to help the DOC team develop a personalized physical therapy plan. Any anomalies uncovered during this step of the process initiate a more detailed biofeedback system."
The next step is to give the athlete a customized corrective action that can be shared with their coaches, trainers, parents, and the rest of their support team. The report contains data from body movements such as reverse lunges, single-leg hops, and flexion and extension exercises to measure balance, flexibility, stability, and symmetry. Annual reassessments round out the Kinetisense plan to help continually monitor and improve performance.
Benefits of the Kinetisense system:
Allows DOC Physical Therapists to work on an individual or team basis (We can analyze an entire team in a matter of hours.)
Helps more accurately determine when an injured athlete is ready to return to play
Optimizes movement patterns after specific risk areas are identified
Types of sports injuries Kinetisense can help prevent include:
ACL tears
Achilles tendinitis
Ankle sprains
Golf and tennis elbow
Groin pulls
Hamstring strain
IT band syndrome
Plantar fasciitis
Runner's knee
Shin splints
Shoulder injuries
And so much more!
Let DOC and Kinetisense help you reach your apex by becoming a stronger, healthier, better athlete.
Kinetisense's slogan is 'Helping elite athletes reach their apex' which is one of our goals here at Direct Orthopedic Care. Our physical therapists and orthopedic care team members are so excited to offer this amazing, leading-edge new tool in movement science.
To learn more about how the Kinetisense system can help athletes train and compete safely, call us today at 855-898-2655. We look forward to continuing to bring you the latest is sports technology here at DOC. For more information on the cost of care, click here.