Knowledge Center
DOC PAs Welcome Guests
April 28, 2020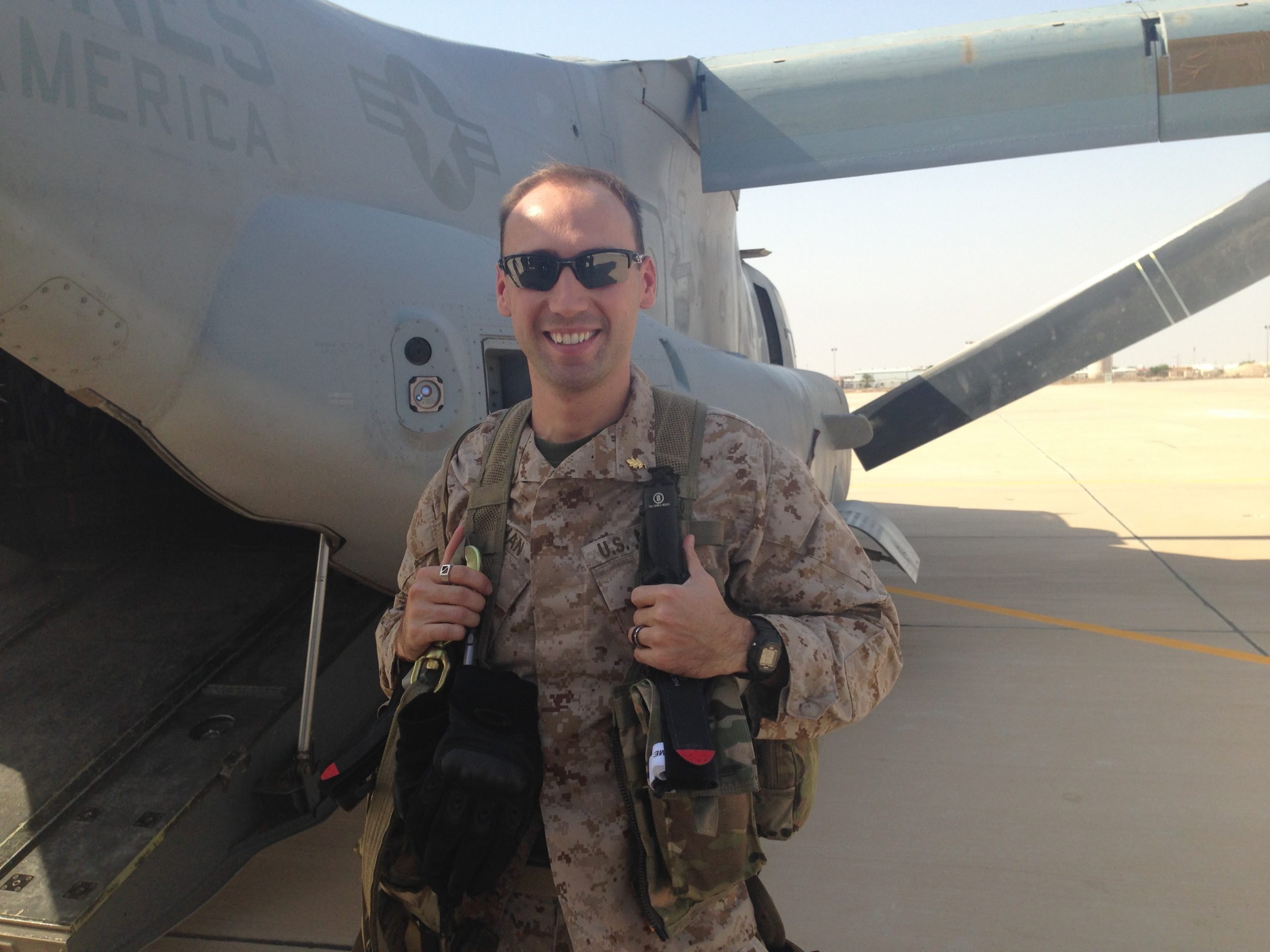 "When you enter DOC, you are not a patient or a number, you are our guest. We understand that we are meeting under the most unfortunate circumstances, but we want to assure you that we are happy to see you even on your worst day," explains Blake Lyman, PA-C, Direct Orthopedic Care, Frisco, Texas. Blake Lyman is sincerely happy to meet DOC guests, listen to their medical history and current symptoms, and work with them to create treatment solutions for the best outcome.
Blake is compassionate. At 19, he served as a missionary in Chile for two years and learned to speak fluent Spanish. Blake is a skilled healthcare provider. After his missionary service, he earned his bachelor's degree in Exercise and Wellness and a master's degree in Physician Assistant Studies at Wichita State University. He was awarded a Naval Scholarship and began active duty service in 2013 and deployed with the Marine Corps to Kuwait in 2014. Blake was stationed at Ahmed al-Jaber Air Base with a shock trauma anti-ISIS unit called Operation Inherent Resolve.
Blake's PA experience during his military service included urgent, family and orthopedic care. DOC provided a hybrid opportunity to work in all three areas. "Direct Orthopedic Care goes far beyond a typical healthcare organization. DOC provides a PA with a clinic to call their own, a team that is eager to lend a helping hand, and a corporate force that works diligently to provide the best work environment attainable. DOC is as passionate about its team members as it is about providing 5-star healthcare to its communities," Blake said.
Blake has expanded his health repertoire to include regenerative medicine therapies. Platelet rich plasma (PRP) uses a guest's own blood via a simple blood draw. The blood is centrifuged to separate platelets from red blood cells. The concentrated platelets are injected into a guest's injured area to promote healing, reduce pain, regenerate tissue, and increase function. According to Blake, PRP therapy, especially when used for knee pain and mobility issues, is "very effective."
DOC orthopedic surgeons have trained Blake to administer stem cell therapy. Stem cells are harvested from a person's bone marrow. The cells are injected into damaged or degenerative tissues and joints. Stem cells have the miraculous ability to change into any cell type, including cartilage, ligament, or tendon tissue. As stem cells regenerate into new tissue, they can hasten healing, which can significantly reduce pain. Maria was Blake's first case for stem cell therapy. She had stem cells injected into her a knee and "loved the results."
"As a young company we are constantly changing, challenging the boundaries, and urging our teammates to better themselves as well as their practice. I feel like I have expanded my horizons as a physician assistant at DOC. I happily welcome guests and hope to transform what could be your worst day into a positive healthcare experience," Blake Lyman, PA-C, assures DOC guests. To make an appointment, please call 855-898-2655.