Knowledge Center
DOC Provides Telemedicine Orthopedic Care
April 8, 2020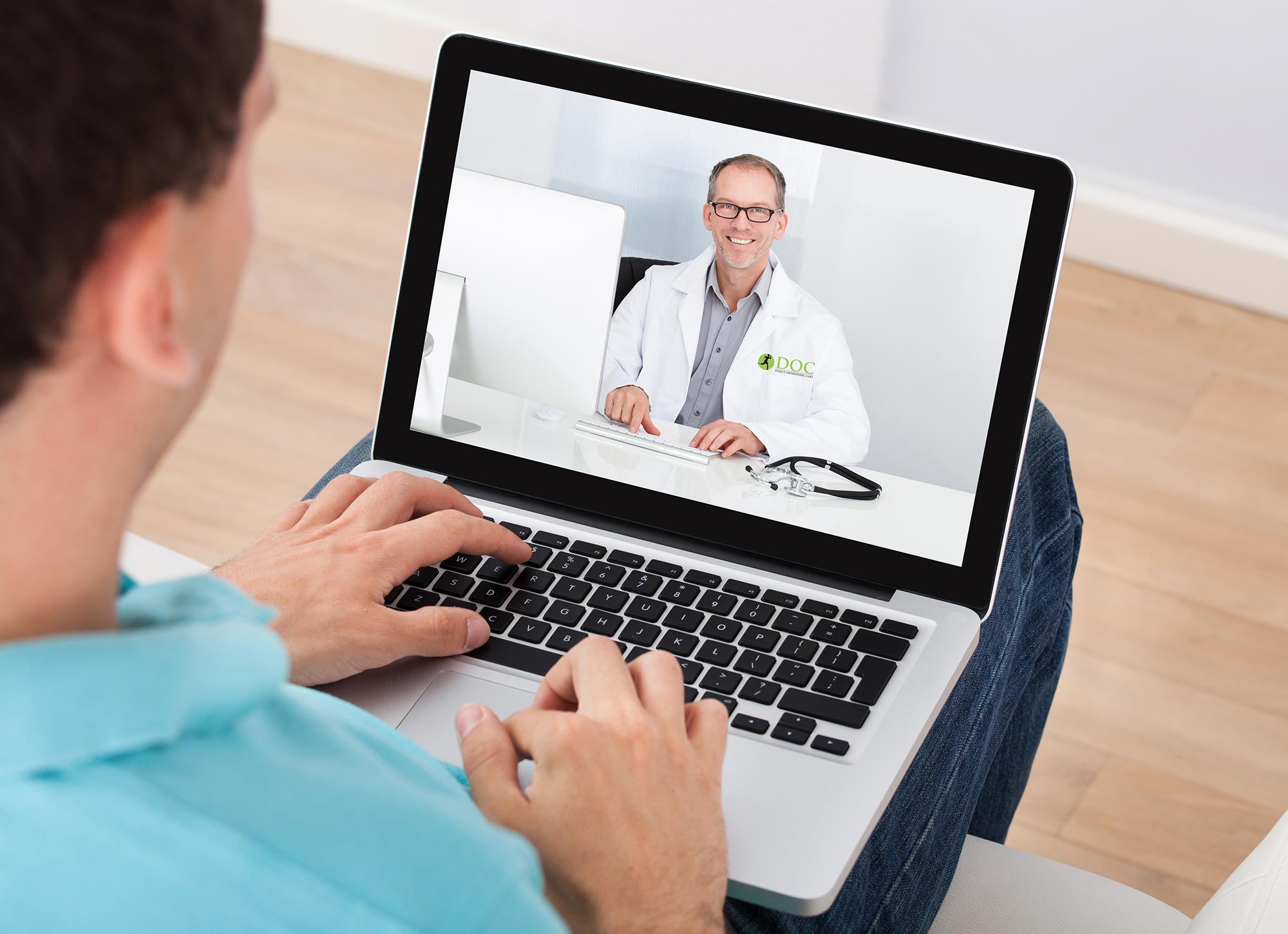 Direct Orthopedic Care (DOC) now provides telemedicine video conferencing between a patient and a DOC orthopedic specialist or physical therapist 7 days a week at all DOC locations. People who are under quarantine because of Covid-19 concerns and need to see his or her physician can do so face-to-face without leaving home.
Telemedicine visits are now covered by most insurance companies, including Medicare, in order to slow the spread of the coronavirus and allow beneficiaries to seek medical including orthopedic care from their home. The typical copay for an office visit applies.
DOC orthopedic telemedicine conferences can include but are not limited to symptoms, initial assessment, pre- and post-surgical care, inspection of injection sites, and review and assessment of diagnostic tests, such as X-rays, CT scans and MRI. DOC pain management physicians discuss medications as well as persistent pain issues through virtual communication. DOC physical therapists review mobility, assess progress and range of motion, advise about a stretching or exercise regimen, and prepare a surgical patient pre-operatively. After a virtual discussion, DOC providers can make informed recommendations about the need for a future appointment at the DOC clinic. DOC is following strict in-clinic operational protocols consistent with current CDC guidelines.
As coronavirus continues to spread across the country, patients should be intentional about where they seek care. The Trump administration and public-health officials are urging consumers to use telemedicine services to get virtual treatment and fill prescriptions during the coronavirus pandemic. The new emphasis is designed to free up doctors and frontline providers at ERs and hospitals by encouraging patients with ailments unrelated to Covid-19 such as orthopedic injuries and conditions to seek remote care.
To schedule a DOC telemedicine appointment, call 855-898-2655 to speak with a guest care coordinator. 
<small>Please note: Telemedicine appointments require the use of a smart device (mobile phone or computer with camera/microphone capabilities). Not all DOC services will be available by telemedicine.</small>