Knowledge Center
Dr. McGivern: OKC Hip and Knee Replacement and Revision Expert
January 13, 2020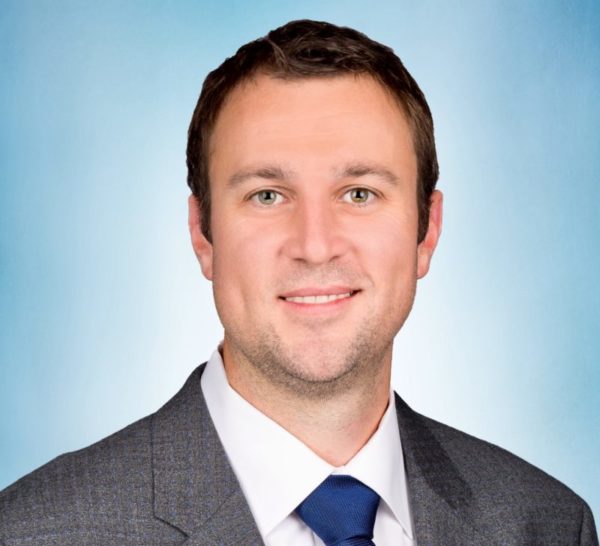 Dr. Kyle McGivern, D.O., is a Direct Orthopedic Care surgeon at the North and South Oklahoma City DOC locations: 3130 SW 89th Street, Suite 200, and 3705 NW 63rd Street, Suite 201. Dr. McGivern specializes in hip and knee replacements and revisions, as well as trauma care and general orthopedics.
Dr. McGivern met Dr. David Hassinger, DOC founder and CEO, and admired the DOC healthcare model and Dr. Hassinger's passion for the immediate orthopedic care concept, which eliminates the need for an expensive ER visit or the time lost waiting for a referral. During the past five years, there has been a major shift in physician practice models with hospitals acquiring independent practices, which means working as a hospital-employed physician. As a DOC surgeon, Dr. McGivern maintains his independence. He is not on a quota system and is free to manage guest care based on what is best for each guest. Dr. McGivern enjoys the peace of mind that comes with the ability to create his own schedule to include precious time with his three young children.
Dr. McGivern is fellowship trained in total hip and knee joint replacements, a surgical procedure in which parts of an arthritic or damaged joint are removed and replaced with a metal, plastic or ceramic device called a prosthesis designed to replicate the movement of a normal, healthy joint. If the joint replacement fails or loosens because of wear and tear over time, high impact activities, a fracture, infection, or excessive body weight, a joint revision may be necessary.
Dr. McGivern explains the increase in replacements and revisions: "More and more people are getting hip and knee replacements at younger ages. Replacements do not last forever, so revisions are becoming more commonplace. My specialty is fixing worn out replacements. Reconstruction is challenging because there is absolutely no room for error. I love to give mobility back to guests."
Revision surgery is a complex procedure to remove and replace one or all of the original components with customized implants. Dr. McGivern prepares the bone surfaces for the revision implant, which may require a bone graft to make up for the bony deficits. The objective of joint revision surgery is to provide another 20 years of relief from pain and disability.
Dr. McGivern earned his medical degree at Virginia College of Osteopathic Medicine, completed his Internship and residency in orthopedic surgery at St. Anthony Hospital in Oklahoma City, and a fellowship in knee and hip replacement at Cleveland Clinic Florida. He is a member of the American Academy of Orthopaedic Surgeons, American Association of Hip and Knee Surgeons, American Osteopathic Academy of Orthopedics, and the American Osteopathic Association.
An Oklahoma woman wrote a 5-star review about her experience as Dr. McGivern's patient: "I needed double hip replacements. I have had a lot of health problems for several years and have dealt with many specialists. Dr. McGivern went over everything with me. He went into detail on how it would be done and what to expect. He answered every question I asked and believe me I asked a lot of questions. He also took his time with me and acted very concerned and caring. He has a really good bedside manner. I was scared about having my surgery before I went in, but after meeting and talking to him I feel very comfortable about having him do mine. And believe me I am very particular who I let cut on me. I'm 67 years old. Hope this help others in making a decision."
For more information on the cost of care, click here.