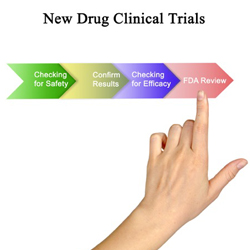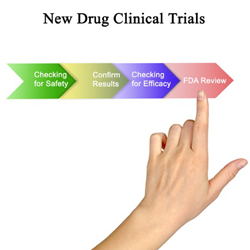 ""The safety and efficacy of the use of stem cells derived from peripheral blood or bone marrow for hematopoietic reconstitution are well established," FDA commissioner Robert Califf, MD said in a commentary recently published in the New England Journal of Medicine. Hematopoiesis is a combination of two Greek words, meaning "to make blood." All cellular blood components are derived from hematopoietic stem cells.
Stem cells are the building blocks of human tissue and capable of dividing, reproducing, self-renewing, and changing.
They develop into blood, brain, bones, and all of the body's organs. The FDA acknowledges that stem cells have the potential to repair, replace and regenerate cells, treating an array of diseases and conditions for which few treatments exist.
The FDA is increasing oversight of stem cell clinics, "while continuing to encourage innovation so that the medical industry can properly harness the potential of stem cell products."
The FDA helps with the developing and licensing of new stem cell therapies where the scientific evidence supports the product's safety and effectiveness.
Scientists are working in seven labs at the FDA Center for Biologics Evaluation and Research on a project to study adult stem cells that could be used to repair, replace, restore, or regenerate cells in the body, including the heart and bones.
There are two basic kinds of stem cells that are currently useful in the field of regenerative medicine: multipotent and pluripotent stem cells. Multipotent stem cells can divide and develop into many different cell types and pluripotent stem cell can divide and develop into any cell type. When they divide, the new cells can be stem cells or develop into a new type of cell with a specific function, such as replenishing cells damaged by injury, illness or wear and tear.
The multipotent cells in the FDA study "can differentiate into at least three cell types: bone, fat and cartilage, primarily," Steven R. Bauer, PhD, chief of Cellular and Tissue Therapy Branch in FDA's Office of Cellular Tissue and Gene Therapies explains. "They can also differentiate into nerve cells, liver cells and a kind of cell called 'stroma' that is in the bone marrow and supports blood form cells. Then, for investigational clinical uses, they've been used for repairing hearts, repairing bone and repairing cartilage."
"It's not science fiction," says Bauer. "For me, regenerative medicine is the most exciting part of what we regulate in our office."
Sources:
FDA Warns About Stem Cell Therapies – U.S. Food & Drug Administration (FDA)
Adult Stem Cell Research Shows Promise – U.S. Food & Drug Administration (FDA)
Balancing Safety and Innovation for Cell-Based Regenerative Medicine – The New England Journal of Medicine