ORTHOPEDIC SPECIALISTS
DOWNTOWN AUSTIN, TEXAS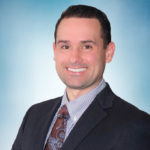 Darren Richards, PA-C
A southern California native who recently relocated to Austin, Darren Richards, is a board certified Physician Assistant specializing in non-operative management of musculoskeletal and spine related disorders. He treats the entire spectrum of spinal conditions including cervical, thoracic, and lumbar spine pathologies as well as general orthopedic and sports medicine conditions. My focus is to restore patient function and alleviate pain through minimally invasive and conservative treatment options.
Darren attended the University of LaVerne for his undergraduate degree in Athletic Training. He went on to attend PA school at Loma Linda University in California. He completed his surgical and orthopedic training at HOAG Hospital and at Newport Orthopedic Institute. Darren resides in Lakeway and enjoys wakesurfing, going to the gym and spending time with his wife and three dogs.
NO APPOINTMENT NEEDED!
Direct Orthopedic Care (Guadalupe St)
Located: The corner of Guadalupe Street and W. 32nd Street, Austin. We are convenient to the West University of Texas serving the downtown Austin core as well as the University of Texas (Hook'em Horns)! Additionally, we are very convenient to Bryker Woods, Hyde Park, Windsor Park, Tarryton, Mueller, Rosedale and East Austin areas.
(512) 599-9510
HOURS
Mon-Sat: 10am-6pm
Sunday: 12Noon-6pm