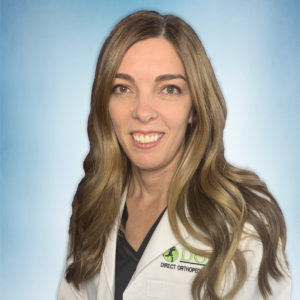 Amy Risley, PA‑C
Orthopedic Specialist
Amy Risley, an Oklahoma native, earned her bachelor's degree in biology from Oklahoma Christian University, and her master's degree in Health Science Physician Assistant Studies at Oklahoma University College of Medicine. She is board certified with the National Commission on Certification of Physician Assistants and a member of the Oklahoma Academy of Physician Assistants.
As a PA, Amy has experience as a provider with 19 years of practice including 13 years specializing in orthopedics and surgery. She is experienced in hand and upper extremity injuries and disorders, interventional radiology and rehabilitation.
Amy lives in Edmond with her husband and 2 teenage children. She enjoys group fitness classes, travel, and hiking and backpacking with her friends and family. She is passionate about helping others by volunteering for international mission trips, serving in Central America, South America and Africa.
Undergraduate:
Oklahoma Christian University
Graduate:
Oklahoma University College of Medicine
You may see Amy Risley, PA‑C at the following location

North Oklahoma City
Hours
Mon-Sat: 10:00am-6:00pm
Sun: 12:00pm-6:00pm
Call 405-445-0155
Fax: 405-737-0221