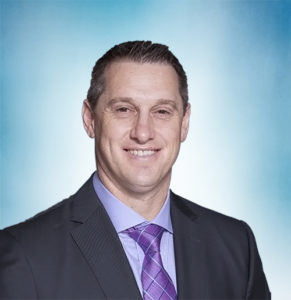 Chris Hall, MD
Orthopedic Surgeon
Dr. Hall grew up in Colorado, and attended the University of Colorado on a prestigious Boettcher Scholarship, earning a degree in Biochemical Engineering in 1994. From there, he attended medical school at the University of Colorado Health Sciences Center in Denver, Colorado, on a Health Professionals Scholarship Program (HPSP) scholarship with the United States Army, graduating in 1998. He continued with his medical training at Brooke Army Medical Center in San Antonio, Texas, and was proud to care for victims of the war with Iraq at that time. He graduated in 2004 as the Pfizer Top Resident for his year group.
After residency, Dr. Hall was stationed in South Korea for nearly 2 years, as well as in Heidelberg, Germany, for 3 years. He admirably completed a deployment to Iraq in 2006, once again caring for casualties of the Iraq War, and is also proud of his humanitarian efforts there. Dr. Hall decided to pursue civilian opportunities not long thereafter, electing to be honorably discharged in October, 2008, after 14 years in the United States Army.
Since then, Dr. Hall has been working in the Austin area as an Orthopedic Surgeon, specializing in General Orthopedics, with advanced training in sports medicine techniques including regenerative medicine (stem cell procedures), joint replacements to include knee replacements, minimally invasive anterior hip replacements, and shoulder replacements including reverse shoulder replacements. Dr. Hall prides himself on his bedside manner, and strives to recreate the traditional "doctor-patient relationship", as he believes the newer focus on computerized records and insurance authorizations have taken too much of the focus from the patient. He also believes that offering his patients as many options as possible, while including them in the decision-making process, is the best way to practice medicine. On a personal level, Dr. Hall has been married to his wonderful wife, Leah, since 2007, and has two children, his son Hagan and daughter Peyton. He enjoys wake boarding and a day on the lake with the wife and kids, as well as outdoor grilling with friends and family. He loves Austin, and plans on retiring here one day!
Undergraduate:
University of Colorado
Residency:
Brooke Army Medical Center
Visit Chris Hall, MD at the following location

Round Rock
Call 512-599-9180
Schedule an Appointment
(Please Note: Scheduling an appointment in advance can help reduce your overall visit time.)
Fax: 512-599-9181