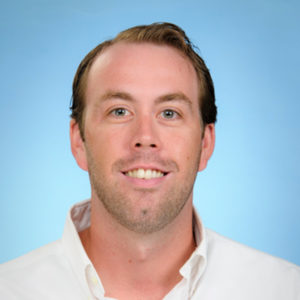 Christopher F. Raymond, PA-C, ATC
Orthopedic Specialist
Christopher F. Raymond, PA-C, ATC is a Physician Assistant who specializes in the field of Orthopedics and Sports Medicine. He is a native of Austin, TX and his goal is to have a collaborative approach and develop a plan of care with patients, and ensure their orthopedic needs are being met. He strives to make patients aware of all the treatment options available for their orthopedic conditions so they can make informed decisions about their health and maintain an active lifestyle.
Chris received his bachelor's degree in athletic training from SUNY Cortland in Cortland, NY. He then attended Texas State University in San Marcos, TX and received his master's degree in athletic training. During his time at Texas State University he was the athletic trainer for the Division I Texas State University Men's Baseball team. He then attended the physician assistant program at The University of Texas Medical Branch in Galveston, TX to further his medical training.
Chris has extensive training and experience in evaluating and treating orthopedic and sports medicine conditions. He has treated patients from all backgrounds including professional athletes to weekend warriors and those just wanting relief from painful orthopedic conditions to lead a more active lifestyle. Chris spent a year at the prestigious Steadman Clinic in Vail, CO where he was exposed to cutting edge advances in orthopedics and sports medicine. Chris traveled with the US Ski Team while training at The Steadman Clinic and was a medical provider at several major sporting events in Colorado. Most recently Chris has been working outside of Houston, TX helping build a successful orthopedic practice and delivering high quality orthopedic care.
Chris enjoys being outside and staying active in the vibrant Austin community with his family and friends. He regularly plays basketball and golf, and likes to go fishing, biking, and running. Chris resides in Austin with his wife Abbey, who is a school teacher. Chris looks forward to helping his guests return to the activities they love!
Undergraduate:
SUNY Cortland
Graduate:
The University of Texas Medical Branch
Specialties:
General Orthopedics, Sports Medicine
You may see Christopher F. Raymond, PA-C, ATC at the following location

South Austin
Hours
Mon-Fri: 10:00am-6:00pm
Sat: 10:00am-5:00pm
Sun: 12:00pm-5:00pm
Call 512-277-6643
Schedule Telehealth Appointment Now
Fax: 512-888-1202