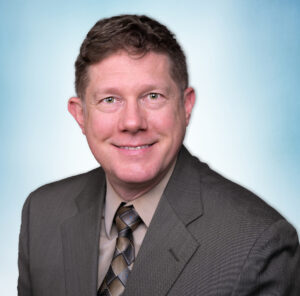 Gerard M. Benecki, MD
Orthopedic Surgeon
Gerard M. Benecki, MD, is a board-certified Orthopedic Surgeon that recently relocated from Washington to Texas. He graduated Cum Laude from the University of Pittsburgh, completed his residency at Saint Louis University Hospital, and a fellowship in Orthopedic Sports Medicine at the University of Cincinnati.
Gerard has dedicated much of his medical career to date serving in the US Navy, providing primary care as a Battalion Surgeon with the Marine Corps, and later as an Orthopedic Surgeon at Naval Station Great Lakes, and finally at Naval Hospital Bremerton, Washington, from where he retired. He deployed to Afghanistan in 2010 in support of the Marine Corps combat operations.
Moving from Washington to Texas, Dr. Benecki is excited for the new adventures to be had with his wife and four young children. In particular, the opportunity for fishing, camping, and RV-ing the National Parks together. He wishes to also work on his golf game when time allows!
Undergraduate:
University of Pittsburgh
Residency:
Saint Louis University Hospital
Medical School:
University of Pittsburgh School of Medicine
Fellowship:
Mercy Hospital Anderson, University of Cincinnati
Honors & Memberships:
AAOS
AOSSM
AANA
SOMOS
ACSM
AMA
Certifications:
American Board of Orthopaedic Surgery
You may see Gerard M. Benecki, MD at the following location

McKinney
Hours
Mon-Fri: 10:00am-6:00pm
(Walk-ins accepted until 5:00pm)
Sat: 10:00am-5:00pm
(Walk-ins accepted until 4:00pm)
Sun: 12:00pm-5:00pm
(Walk-ins accepted until 4:00pm)
Call 972-608-3855
Schedule Telehealth Appointments
Available 6pm-10pm (Mon-Sun)
Fax: 469-796-0801