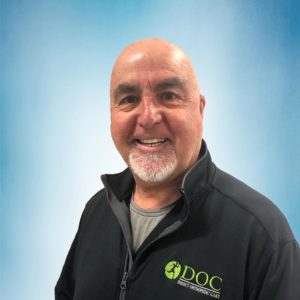 Hugo F. Quevedo, M.A., PA-C
Orthopedic Specialist
Hugo F. Quevedo was born in Santiago, Chile. He obtained his B.S in Physical Education from Universidad de Chile, then pursued his Masters in Physical Education/Exercise Physiology from SJSU in California. Upon graduating he joined a medical practice working as an exercise physiologist. Later he was accepted to the Miami Dade College Physician Assistant program.
Hugo is nationally certified physician assistant through the National Commission of Certification of Physician Assistants.
He has obtained 19 years of orthopedic experience by working alongside nationally renowned orthopedic surgeons. He has worked at Stanford University Medical Center Sports Medicine and Hand Services, as well as Florida Hospital Orthopedic Trauma service. In addition, he as also been a general orthopedic provider for other successful Orthopedic practices throughout the country.
Hugo has extensive experience in the treatment and prevention of fractures and overuse injuries to the shoulder, elbow, wrist/hand, hip, knee and foot/ankle.
He speaks English and Spanish. In his free time enjoys playing tennis and spending time with his family.
Undergraduate:
Universidad de Chile, Santiago, Chile
Graduate:
San Jose State University, San Jose, CaliforniaMiami Dade College, Miami, Florida
Specialties:
Adult and Pediatric Fracture Care, Fractures, Overuse Syndromes, Sport Medicine
Certifications:
National Commission of Certification of Physician Assistants
You may see Hugo F. Quevedo, M.A., PA-C at the following location

McKinney
Hours
Mon-Sat: 10:00am-6:00pm
Sun: 12:00pm-6:00pm
Call 972-608-3855
Schedule a Telehealth Appointment
Fax: 469-796-0801