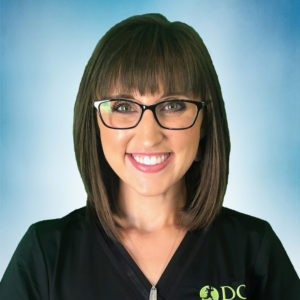 Kaitlyn Rios, DPT
Orthopedic Physical Therapist
Dr. Kaitlyn Rios received her Doctor of Physical Therapy (DPT) degree from University of North Texas Health Science Center in 2015. Kaitlyn also has her Bachelor of Science degree in Long Term Care Administration from the University of South Florida. Kaitlyn fell in love with the therapy profession as it served her life long dream of working in the medical field; it also afforded her the opportunity to truly spend time with her guests, getting to know them throughout the course of their treatment and helping them achieve their personal therapeutic goals.
She began her career as a physical therapist in the skilled nursing facility setting and then transitioned to outpatient therapy. While in the outpatient setting, Kaitlyn delved into the world of physical therapy based wound care. This transition led her to pursue management of an outpatient wound care center. In an effort to further pursue her post-graduate goals of obtaining a physical therapy specialty in orthopedics, Kaitlyn has stepped away from management and into the role of DOC Southlake's physical therapist. She is excited for the opportunity to provide excellent hands-on care to her guests in order to help them achieve their highest rehabilitative potential and get them back to living life to its fullest.
In her years of experience as a therapist, Kaitlyn feels it is always best to keep an open line of communication with the guests she treats. Whether you are in an active course of treatment with her and have home exercise questions, or if you have discharged and still feel like you need therapy-based advice, Kaitlyn firmly believes once you are a guest at DOC, you are always a guest and she is happy to help in any way she can!
Undergraduate:
University of South Florida
Medical School:
University of North Texas Health Science Center
You may see Kaitlyn Rios, DPT at the following location

Southlake
Hours
Mon-Sat: 10:00am-6:00pm
Sun: 12:00pm-6:00pm
Call 469-535-6842
Fax: 817-809-2661