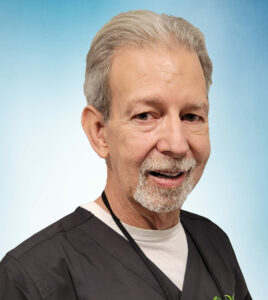 Scott Rose, PA-C
Orthopedic Specialist
Scott Rose, PA-C, has been in orthopedics for over twenty years. Throughout his tenure, Rose has covered a lot of ground including his first surgical assist. He helped in the ER by providing coverage autonomously under the direct supervision of an orthopedic surgeon.
While taking a break from orthopedics, Rose was the Director of LowT Center in Edmond, OK. While working there, he worked treating men's health conditions for three years. Over that time, he grew the practice from 125 patients per week to approximately 350 patients per week. Rose also worked in an Urgent Care setting treating all conditions in patients ranging in age from pediatrics to geriatrics.
With his years of experience, Scott takes pride in getting to know his guests and providing care to them that fits their personalized needs.
Graduate:
University of Oklahoma Health Sciences Center
Certifications:
NCCPA
Board Certified by the Oklahoma State Board
You may see Scott Rose, PA-C at the following locations

North Oklahoma City
Hours
Mon-Sat: 10:00am-6:00pm
Sun: 12:00pm-6:00pm
Call 405-445-0155
Fax: 405-737-0221

South Oklahoma City
Hours
Mon-Sat: 10:00am-6:00pm
Sun: 12:00pm-6:00pm
Call 405-352-7051
Fax: 405-737-0221