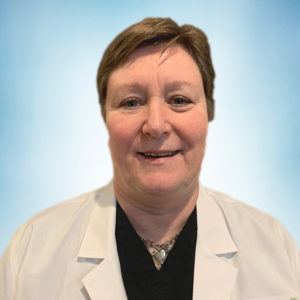 Susan Scott, PA-C
Orthopedic Specialist
Susan is from Abilene where she attended Cooper High School and Abilene Christian University. She played 4 years of volleyball for ACU while obtaining a BSEd in Secondary Education and Biology.
She went on to the UT Southwestern PA Program in Dallas and upon graduation was the second PA ever hired at Parkland. During her 15 years at Parkland, she worked in the Orthopedic Surgery clinic, helped cover the ED, and worked closely with the Orthopedic Surgery residency training program at UT Southwestern. Susan has worked in Houston and Seattle and has been back in Dallas since 2006. The second half of her 35-year career as a PA has been in Emergency Medicine working in Level 1 Trauma EDs.
Susan served on the Board of Directors of the Texas Academy of Physician Assistants and is a Past-President of that organization. She was honored as the PA of the Year in Texas in 1996.
Susan has a broad range of experience in treating orthopedic injuries and chronic complaints through her years in Orthopedics and Trauma EDs. She enjoys educating her patients about their injuries and conditions so they can best participate in their care.
In her free time, Susan enjoys walking her dogs, cycling and is an avid college football fan.
Undergraduate:
Abilene Christian University
Medical School:
UT Southwestern Medical Center BSPA Physician Assistant
Honors & Memberships:
American Academy of Physician Assistants (AAPA)
Texas Academy of Physician Assistants (TAPA)
PA of the Year in Texas in 1996
You may see Susan Scott, PA-C at the following location

Las Colinas
Hours
Mon-Sat: 10:00am-6:00pm
Sun: 12:00pm-6:00pm
Call 469-648-2282
Fax: 214-531-6063