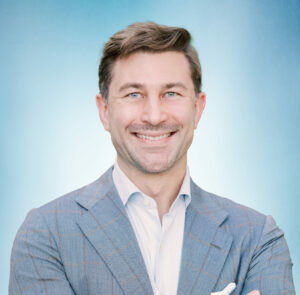 Vincent M Colin, MD
Orthopedic Surgeon
Dr. Colin is a Board-Certified and Sports Medicine Fellowship-trained orthopedic surgeon. He specializes in shoulder, knee, elbow and hip arthroscopy.
Dr. Colin works closely with each guest to help prevent, diagnose, treat and recover from orthopedic or sports conditions and injuries. He attended medical school at the University of Illinois—where he was elected into the Alpha Omega Alpha honor society—before completing his Orthopedic Surgery residency at the University of California at Irvine Medical Center. Dr. Colin then went onto receive his fellowship training at Mississippi Sports Medicine and Orthopaedic Center (MSMOC) under world-renowned surgeons Drs. Larry Field and Felix (Buddy) Savoie. While at MSMOC, he treated professional athletes and provided team coverage for Jackson State University, a NCAA Division I school.
Dr. Colin works collaboratively with his guests and DOC's team of specialists to accomplish each guest's treatment goals. He takes pride in making sure guests have a treatment plan that offers the best possible return to their daily activities.
Dr. Colin enjoys spending time with his wife and their two dogs, as well as playing guitar and traveling. He is also especially enthusiastic about cars and motorsports.
Undergraduate:
University of Illinois at Chicago Chicago, IL Bachelor of Science in Biological Sciences, cum laude, 2003 – 2006 Men's Rugby Team (USA Rugby Division II), 2003 – 2006
Residency:
University of California, Irvine Orange, CA Chief Resident in Orthopaedic Surgery, July 2014 – June 2015 University of California, Irvine Orange, CA Resident in Orthopaedic Surgery, July 2011 – June 2014 University of California, Irvine Orange, CA General Surgery Internship, June 2010 – June 2011
Medical School:
University of Illinois College of Medicine at Rockford Rockford, IL Doctor of Medicine, 2006 –2010
Fellowship:
Mississippi Sports Medicine and Orthopaedic Center Jackson, MS Dr. Larry Field, Program Director Sports Medicine and Arthroscopy Fellowship, August 2015 – July 2016 Tulane Institute of Sports Medicine New Orleans, LA Dr. Felix (Buddy) Savoie, Program Director Sports Medicine and Arthroscopy Fellowship, August 2015 – July 2016
You may see Vincent M Colin, MD at the following locations