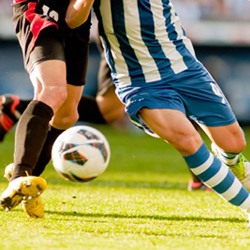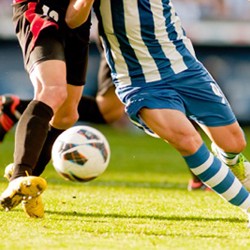 Playing sports can cause wear and tear on the body. The list of professional athletes who have confirmed or been reported to receive stem cell or PRP therapies is a virtual who's who of athlete recipients. For hundreds of professional athletes, regenerative medicine is a regular part of their comeback from injury or a chronic condition.
Jack Nicklaus, 78, had gone from suffering chronic debilitating back pain after a lifetime of golf swings to feeling fit enough to play up to 25 rounds of golf. "How long do you want to play golf?" the CNN interviewer asked. "As long as my stem cells allow me," Nicklaus replied.
Kobe Bryant makes no secret about stem cells and PRP helping him extend his career and keep in shape for basketball. Kobe suffered from osteoarthritis of the knees. He has undergone multiple PRP injections and recommended the therapy to his friend, Alex Rodriguez.
Football fans thought Peyton Manning's career was over. Surgeries were unable to help his neck condition, which led him to try a "stem cell hail Mary." Manning has not confirmed that he had the treatment. However, in 2016 he had an astounding recovery as a Denver Bronco and the oldest 39-year-old quarterback to win the Super Bowl.
Christiano Ronaldo, a professional Portuguese soccer star, reportedly used stem cells multiple times to recover from torn cartilage in his knee. The injury occurred during a match in Villarreal in 2016. Today he plays with the same zeal and superior performance as before his injury.
The tennis superstar, Rafael Nadal, winner of 14 grand slams, used the power of stem cells to help with chronic back problems. He returned to the game to compete in major tennis championships, including the Madrid Open Final, beating his long time rival Djokovic.
During one of Tiger Woods' comebacks, PRP therapy helped accelerate healing from Tiger's knee surgery for his LCL and Achilles tendon. He has moments of greatness, but has not regained his championship stature.
Superstar athletes are using regenerative medicine, stem cell and PRP therapies, to help heal injuries, enhance performance, decrease pain, improve endurance and treat chronic conditions such as osteoarthritis.
Sources:
Stem Cell Treatment: Out from the Shadows, Onto the Cutting Edge – Sports Illustrated (SI.com)
How Rock Star Athletes Are Turning Towards Knee Stem Cell Therapy to Accelerate Joint Healing and Repair – MedicalMasters.org