Kinetisense
The Kinetisense functional movement system offers leading edge technology for both physical rehabilitation and athlete development, with a special emphasis on injury prevention.
The system allows the DOC Physical Therapy team to assess any movement by utilizing three-dimensional video capture to gather data on a variety on activity-specific movements.
By analyzing the way an individual moves in real time, we can turn this data into an easily interpreted and actionable report.
This report becomes a 'roadmap' to demonstrate everything from improvements made during physical therapy...to identifying problem areas of weakness in the body before they occur.
The Kinetisense system allows the DOC physical therapy team to work with a wide range of individuals from seniors with balance issues...to elite sport-specific athletes.
Your DOC therapist will design a customized therapy plan that can help develop vulnerable areas in need of strengthening, as well as help reduce the risk of potential injuries.
Once technology only available at university bio-mechanic labs for elite athletes, the Kinetisense functional movement system...is now available for anyone!
Please visit the DOC Knowledge Center for more information on the Kinetisense system.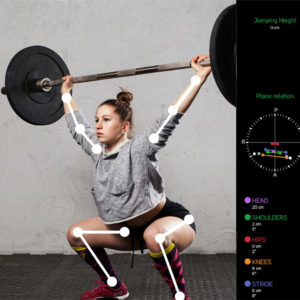 How It Works
Comprehensive Screening
In under 5 minutes, 12 exercised will be performed and analyzed. Our 3D motion capture technology will analyze your movements in three planes; frontal, sagittal, and transverse. Recommendations will be provided for prevention and optimal performance.
Why It Works
Real-time Reporting
The G.A.M.E. technology isolates movement dysfunctions in real-time and scores them on an easy to comprehend, color-coded viewable report that is shown on a 360-degree human avatar. It is this process that allows us to identify and address the susceptibility to injury for any guest ranging from seniors with balance issues, to weekend warriors, to the young athlete – working towards optimizing performance.
Customized Corrective Action Plan
We capture actionable data from the screening and use the information provided in the comprehensive report to create a customized corrective action plan specifically for each athlete. The action plan consists of customized online exercise programs, sports performance training, formal therapy, and orthopedic consults.
Other Physical Therapy Techniques
Physical Therapy Specialists
Read More on Physical Therapy