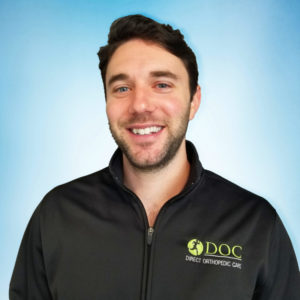 Colby Courville, PT, DPT
Orthopedic Physical Therapist
Dr. Courville has an extensive background in the medical and physical therapy field, having the honor and privilege of caring for individuals with a wide range of different diagnoses over many years. Dr. Courville utilizes a multimodal approach, including: the highest and current level of evidence, his clinical expertise, and each guest's personal preference's. This allows him to tailor individualized treatment plans that will optimize the healing process and assist in achieving each guest's goals.
Colby is a Louisiana native who moved to Corpus Christi, Texas, receiving a B.S. in Kinesiology from Texas A&M University-Corpus Christi. He then went on received a Doctorate in Physical Therapy from the University of Texas Health Science Center at San Antonio in 2018.
New to Austin, Dr. Courville enjoys exploring the city and the green belt, playing sports, running at Town Lake, and attending live music events.
Undergraduate:
Texas A&M University-Corpus Christi
Graduate:
University of Texas Health Science Center at San Antonio
You may see Colby Courville, PT, DPT at the following location

Round Rock
Hours
Mon-Sat: 10:00am-6:00pm
Sun: 12:00pm-6:00pm
Call 512-729-3138
Fax: 512-599-9181