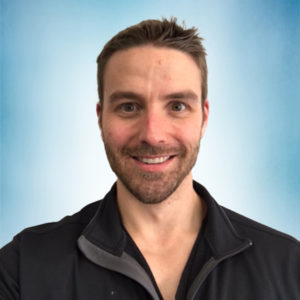 Matthew Nall, PT, DPT, OCS, CSCS
Orthopedic Physical Therapist
Matt Nall has vast experience in the fields of personal wellness and physical rehabilitation. He began his career as a personal trainer and sports performance specialist after receiving his bachelor's degree in health promotion and fitness from the University of Texas at Austin. He later went on to earn his doctorate degree in physical therapy from the University of St. Augustine for Health Sciences, allowing him to continue working with others on a more meaningful level while assisting them in their rehabilitation journeys.
Nall utilizes a variety of valid and evidence-based treatment approaches to help others overcome their physical limitations. These include the use of trigger point dry needling and manual therapy techniques to allow affected tissues to work to their highest capacity, functional exercise instruction and movement education that are congruent with rehabilitation goals, pain management techniques to provide guests the opportunity to better control and to coach themselves through their symptoms, and lifestyle management to ensure that risk of re-injury is significantly diminished. He believes that everyone needs an individualized approach to ensure that rehabilitation goals are fulfilled.
In his spare time, Matt enjoys spending time with his wife and three daughters and maintaining an exercise routine which includes strength training, conditioning, swimming, and mobility training.
Undergraduate:
University of Texas at Austin
Graduate:
University of St. Augustine for Health Sciences
Specialties:
Dry needling, General Orthopedics, Manual Therapy
You may see Matthew Nall, PT, DPT, OCS, CSCS at the following location

Round Rock
Hours
Mon-Fri: 10:00am-6:00pm
(Walk-ins accepted until 5:00pm)
Sat: 10:00am-5:00pm
(Walk-ins accepted until 4:00pm)
Sun: 12:00pm-5:00pm
(Walk-ins accepted until 4:00pm)
Temporary Hours
December 25, 2023: Closed
Call 512-729-3138
Schedule Telehealth Appointment Now
Fax: 512-599-9181