Knowledge Center
All-Star Cheerleading and DOC
October 4, 2018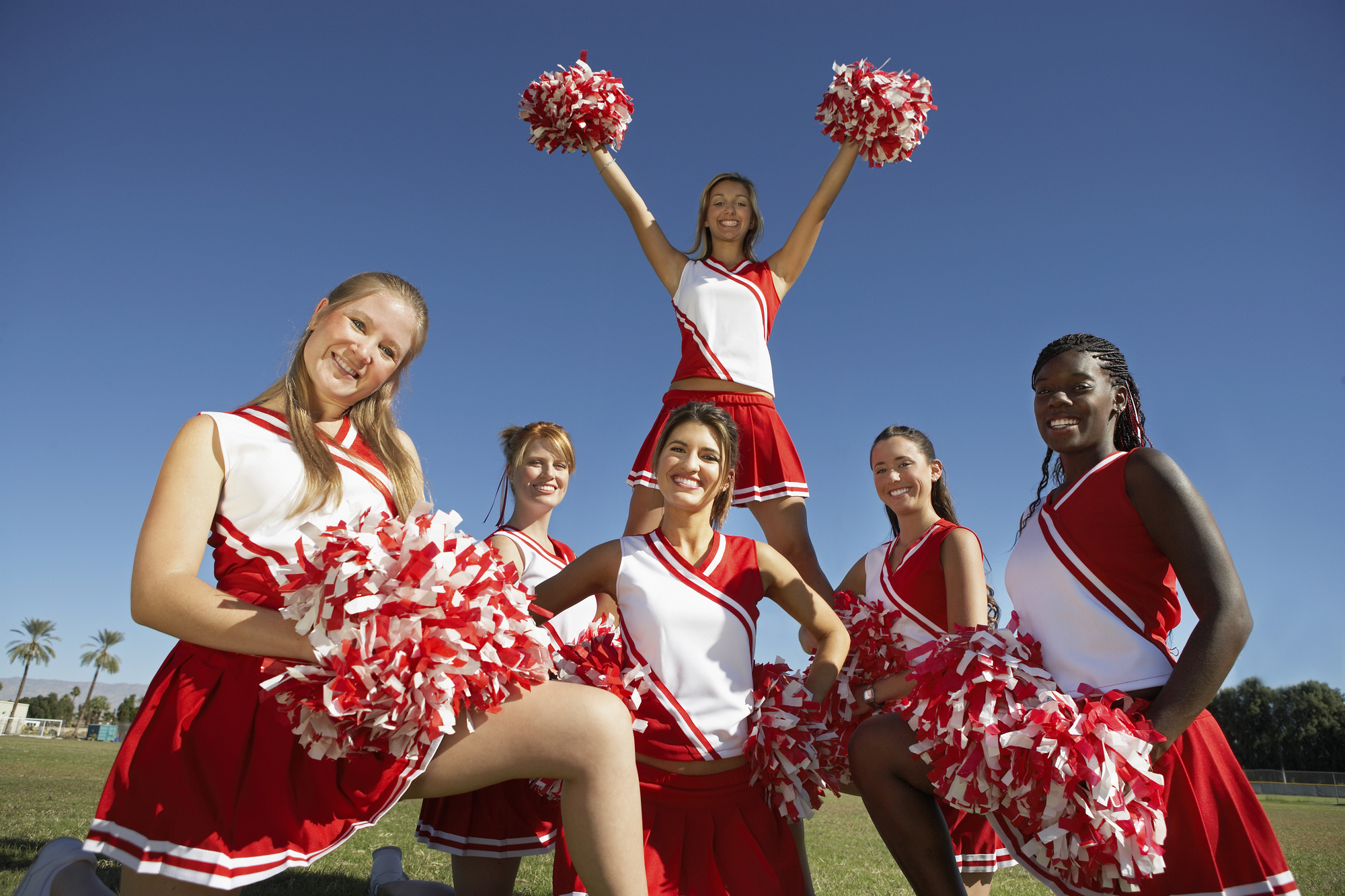 Cheerleading began in the U.S. In 1897, Princeton's football team had three designated "cheer leaders" who would cheer during practices and at games. A year later Johnny Campbell led a crowd to cheer for the University of Minnesota football team with "Rah, Rah, Rah! Ski-u-mah, Hoo-Rah! Hoo-Rah! Varsity! Varsity! Varsity, Minn-e-So-Tah!" In 1923, the University of Minnesota permitted women to be cheerleaders. Cheerleading has changed dramatically in the last century. An estimated 3.3 million people, a whopping 98% being women, participate in cheerleading to support an athletic team. Competitive or "All-Star Cheerleading" has 1.5 million participants. Cheerleading is an athletic activity that incorporates elements of dance and gymnastics along with stunts and pyramid formations, with a potential risk for injury.   The U.S. Consumer Product Safety Commission (CPSC) estimates that cheerleading led to 16,000 emergency room visits in 2002 (the latest year for data). Cheerleading injuries affect all areas of the body, but injuries of the wrist, shoulder, ankle, head, and neck are more common. In an attempt to curb the number of injuries in cheerleading, restrictions have been placed on stunts. They range from height restrictions in human pyramids to the thrower-flyer ratio, to the number of spotters that must be present for each person lifted above the shoulder level. Mats should be used during practice sessions and competitions. Cheerleaders should not attempt a stunt if tired, ill, or injured.  
Precautions to avoid cheerleading injuries include:
A qualified coach with certification
Proper conditioning and training
Resistance exercises to strengthen back, stomach and shoulders
Stretching to improve flexibility
Comfortable and confident with performing a stunt
Supervision during stunt routines
When done correctly, tumbling and stunting can be impressive and safe. Cheerleading is inherently a fun, positive sport, whether it is supporting a sports team or competitive All-Star cheerleading. If she or he takes a serious fall while cheerleading and suffers an injury, seek medical attention immediately. Don't keep cheering! Orthopedic surgeons and PAs specializing in sports medicine are available seven days a week to treat cheerleading injuries and overuse conditions.  
For more information on the cost of care, click here.