Knowledge Center
Football Rules for Safe Play
September 6, 2019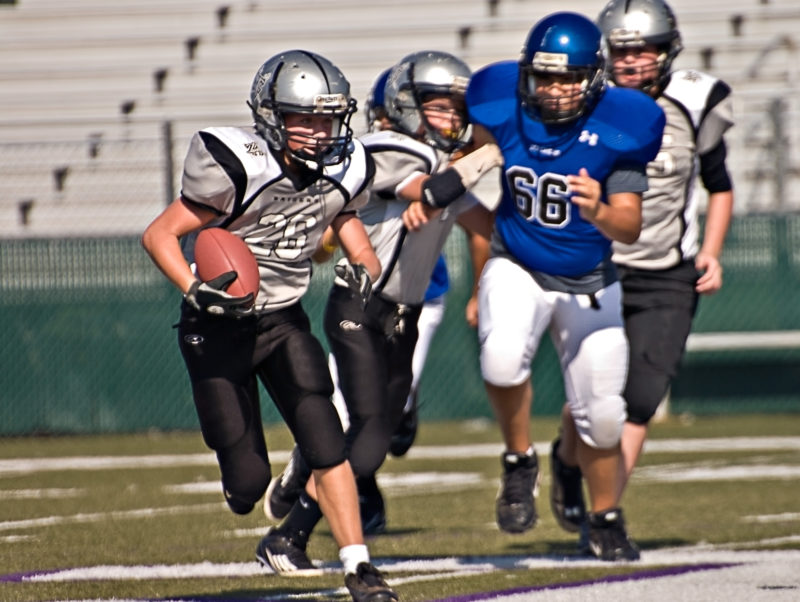 It's fall and football season. Football is a full-contact sport, whether playing in the NFL, on college or high school teams, with Pop Warner, or with USA Football. How can players, coaches and parents improve football safely and reduce potentially risky behavior that could cause injuries? NFL health and safety committees, the NFL Players Association and the Player Safety Advisory Panel submit recommendations to the Competition Committee, which reviews injury data after every season and examines video to see how injuries occur. "If there's a high rate of injuries on one certain aspect of the game or play, the league is going to look at the rules and see if there's something we can do to make the play safer," says Kansas City Chiefs assistant head coach and special teams coordinator Dave Toub. Rules are changed every year based on safety considerations. For example, before the 2018 season, the kickoff return set-up changed to avoid high-impact, long-distance collisions. Pop Warner, a popular youth league for tackle football, forms teams based on players' ages and weights In order to reduce lopsided match-ups. The league introduced other changes to improve player safety: no full speed head-on blocking or tackling drills with players three yards apart, and reduced contact time to one-third of practice time. Initial research shows success in injury reduction with these rule changes. USA Football is researching a pilot program, modified tackle, which is football between non-contact flag football and tackle football. The differences are significant and include a smaller field, smaller teams, no blitzing, no special teams, and coaches in the huddle. USA Football has a coach education program called Heads Up Football, which trains adults to help kids learn to play and practice more safely. Go to USAfootball.com for information on concussion recognition and response, hydration, proper equipment, blocking techniques, certifications, and football camps. If your child, teen or young adult wants to train and play football, the experts recommend no-contact or flag football until 13 years old. Practice like Pros advocacy group made up of doctors and former professional football players strongly recommends no contact before high school. Their mission is to reduce needless injuries in adolescent football. You can reduce the injury risk for your child with some good sense safety precautions:
Always wear protective equipment in the right size and in good repair.
Talk to the coach about rules of contact during practices and games, use of safety equipment, and the response plan for injuries.
Consult with your DOC physician for a pre-participation physical exam to make sure that your young athlete is physically ready to play football.