Knowledge Center
Heroism in Times of Crisis
April 14, 2020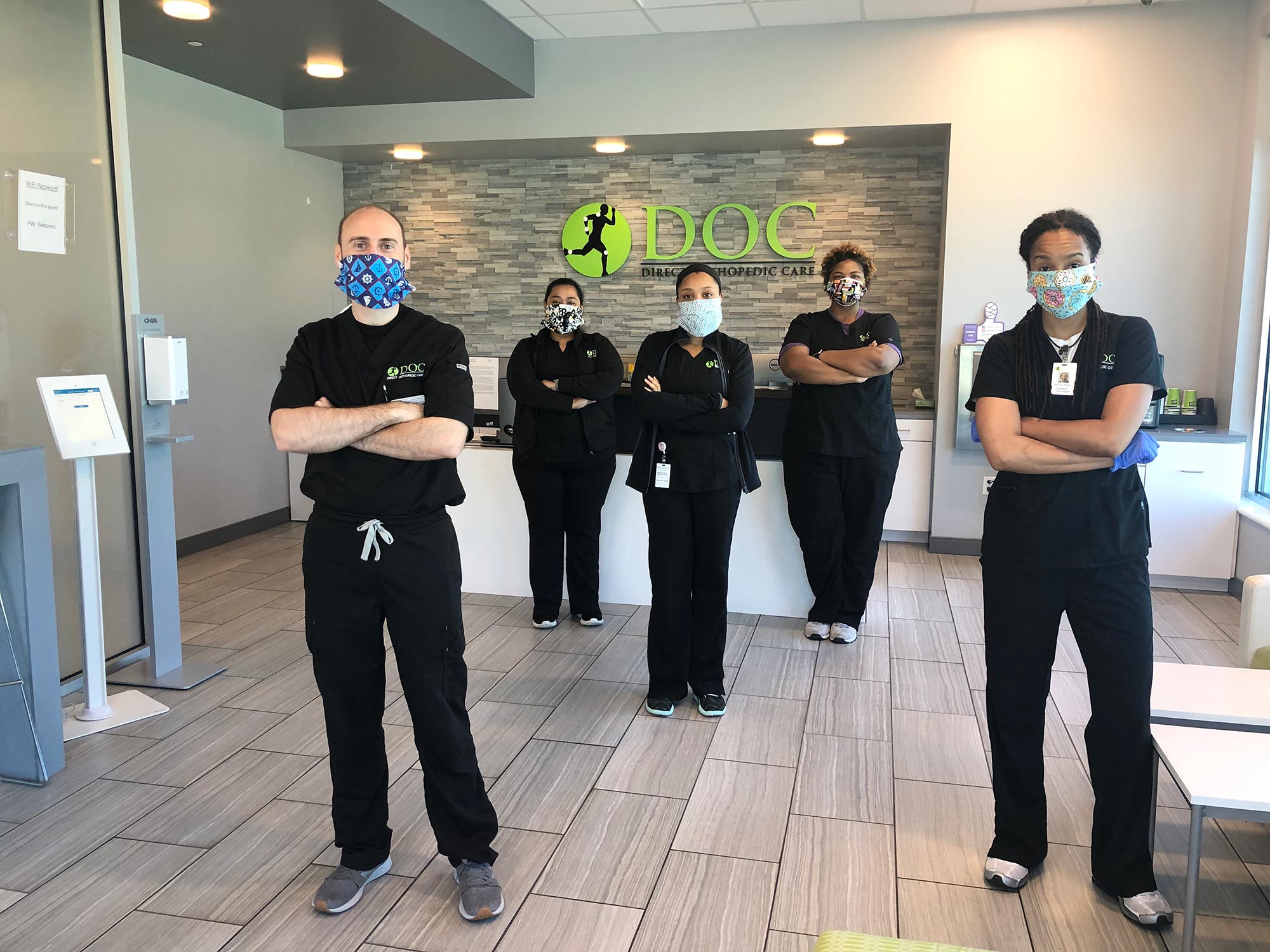 The Defense Production Act of 1950 was signed by President Harry S. Truman during the Korean War amid concerns about supplies and equipment during the war. The act gives the federal government broad authority to direct private companies to produce critical goods to meet the needs of a war effort or another emergency, such as a terrorist attack or natural disaster. President Trump invoked the Defense Production Act in response to the Covid-19 pandemic.
The pandemic has created an urgent problem of shortages of adequate protective gear and medical equipment including masks, respirators, eye protectors, gowns, gloves, test kits, and ventilators. Frontline healthcare providers risk exposure to coronavirus without protective gear. The CDC has not released U.S. data about infected providers. In Italy, where doctors are also struggling with shortages of protective equipment, 1,700 healthcare workers have been infected with Covid-19 or 8% of all cases, according to Doctors Without Borders. Invoking the Defense Production Act enables the Federal government to order American companies to convert to mass producing and distributing medical equipment on an emergency basis.
The Covid-19 pandemic is like a war, but the enemy is the virus. Within two weeks after the Japanese attacked Pearl Harbor, American auto factories converted to make tanks instead of cars. Currently, General Motors is shifting manufacturing capacity from cars to medical equipment. The U.K. has asked Rolls-Royce and Jaguar to make ventilators.
Meanwhile, healthcare workers are facing this crisis heroically. In New York, Boston and Seattle, nurses and doctors have created their own assembly lines to make protective kits with donated sports goggles, bandanas and parts purchased at craft and office supply stores. Some doctors are taking the N95 masks home to wash them with bleach and reuse them. One hospital ordered protective equipment from a company that supplies goggles and masks to construction workers. Emergency department providers reinforced the elastic bands to reuse old surgical masks.
A grassroots army of volunteer seamstresses are making surgical masks to respond to the shortage of masks. They are to be used as a first line of defense in lower risk situations for hospital employees or to cover N-95 masks to keep them clean for extended use. Mask-making guidelines are available at Mercy Medical Center
Another grassroots organization begun by the chair of the astronomy department at the University of Washington, Julianne Delcanton, sought donations of respirators. Respirators are used for paint projects, to block smoke fumes and to reduce inhalation of chemical or toxic particles. In 48 hours, she has 1,700 unused respirators and a network of 15 volunteers to pick them up and distribute them to Seattle hospitals. The owners of a boot dealership in Maryland donated 14,000 N95 respirators to the state health department.
The Defense Production Act can be used to mass produce and coordinate distribution of critical medical supplies before the need worsens and shortages become even more dire. Grassroots movements have emerged to help to fill the gap in medical supplies. The heroism and resourcefulness of frontline healthcare workers and concerned private citizens inspires all providers and people to volunteer in creative ways to help to meet the demands of a global pandemic.