Knowledge Center
Personalized PT for Debra
April 15, 2020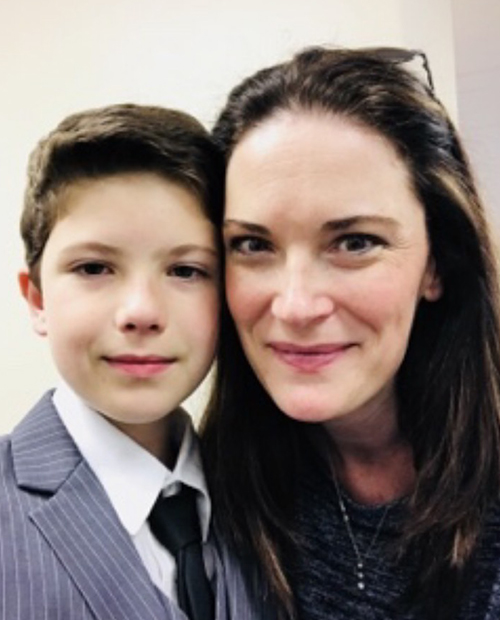 Debra participated in stretching at a stretching studio with the goal of improving flexibility, relieving pain and correcting body imbalances. Debra would stretch her muscles to the point where she could feel a slight pull and held this position for a few seconds. Unfortunately, she pulled her muscles beyond their normal range of motion and overstretched. A hyperextended knee can cause injury if the ligaments and tendons around the knee become too loose. The knee joint can become hypermobile or move in ways that cause damage. Debra's knee buckled and she could not walk.
Debra found DOC right down the street from her home. She was X-rayed, examined thoroughly by the PA, who was gentle and a good listener, and diagnosed with bone spurs and arthritis. She was put in a knee brace and prescribed physical therapy. Debra's knee situation was much better after only four sessions with Kaitlyn Rios, PT, DPT.
Because of her positive experience at DOC, Debra returned to have a neck clavicle pain issue resolved. She enjoyed the same efficient experience. Kaitlyn met Debra in a closed one-on-one setting for over an hour in order to have a deep understanding of what was happening with her mind and body. Debra had a stroke and the right side of her body is partially paralyzed. Kaitlyn designed an Individualized treatment plan to meet Debra's special needs. Kaitlyn was confident and reassuring that the treatment plan, which included dry needling and hands-on fascia relief, would be successful. She paid close attention to Debra's posture to make sure that all exercises were performed correctly.
Debra's knees are better. She is mobile now and can go up and down the stairs and walk her dogs. Debra's neck is better. She can sleep now instead of tossing and turning all night. She has a list of exercises for her knees and her neck to do at home between PT sessions with Kaitlyn. She is learning to stretch and strengthen the right muscles in the right way.
Debra describes her experience: "Everyone at DOC was fantastic. They were sympathetic when I was hurting and rejoiced when I was better. They all know my name and make eye contact. I look forward to my therapy appointments. Kaitlyn is a rare gem. I told my friends who need therapy about the DOC clinic and how quickly they resolved my issues and tailored a treatment plan for just me."
For more information on the cost of care, click here.