Knowledge Center
Is Telehealth Useful in Orthopedic Medicine?
February 21, 2022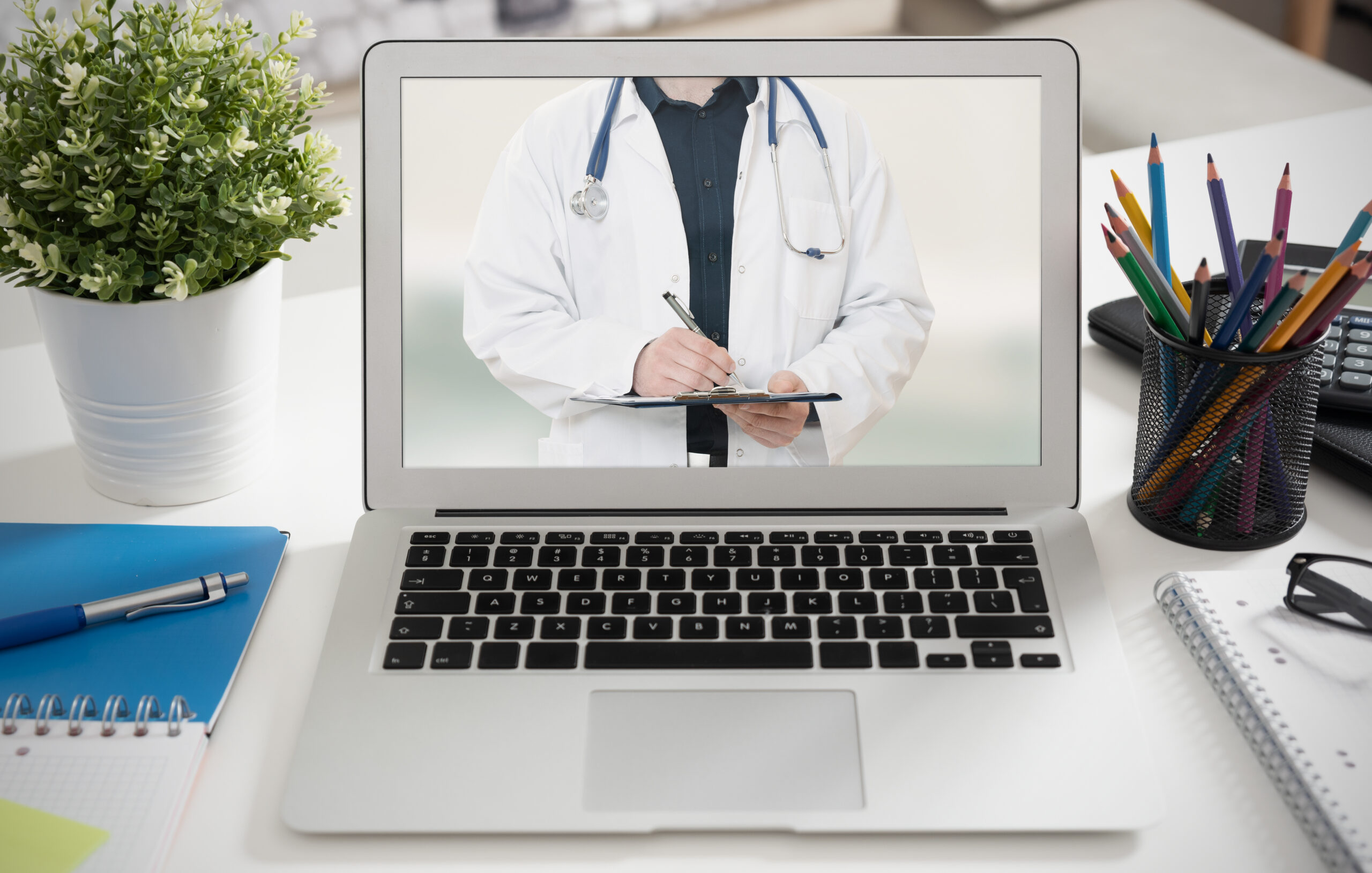 The pandemic brought about major changes in technology, allowing people to meet virtually with ease and security. Doctors and patients agree, TeleHealth is here to stay! With TeleHealth virtual visits, patients no longer have to travel to get healthcare, but instead visits with the doctor digitally using a camera and microphone enabled device like a smartphone, tablet, or computer. For those in need of orthopedic care, TeleHealth is an option in many cases. 
Why Is TeleHealth So Essential During a Pandemic and Going Forward?
In an effort to prevent the spread of contagious COVID-19, doctors and patients are embracing the use of technology. These days, for non-emergency appointments, TeleHealth online visits are becoming more commonplace. 
Using TeleHealth, patients avoid coming in contact with contagious illnesses and falling in or spreading germs. There is also less waiting, and there's no travel time for the patient. Providers love TeleHealth because it allows them to limit in-person visits during the pandemic to help reduce the spread of the virus, and patients love it because they may remain in the comfort of home; no need to endure additional pain to make a trip into a medical office or find a ride if they're unable to drive. 
Is TeleHealth Possible for Orthopedic Care?
Orthopedic specialists treat conditions affecting the musculoskeletal system, including bones, joints, muscles, cartilage, ligaments and tendons. For emergencies and problems that require hands-on treatment, patients still need in person care. However, TeleHealth can be used for minor and routine care for:
Arthritis
Follow-up care, including post-surgery follow-up care, and medication management
Minor pain in the low back and neck
SciaticaSprains and strains that are minor in nature
Does Insurance Cover TeleHealth Visits?
The COVID-19 pandemic paved the way for policies making access to TeleHealth easier. Many private insurance companies are not only covering TeleHealth but even waiving co-pays and deductibles to help patients choose TeleHealth when it's an option.
Coverage of TeleHealth has expanded for Medicare and Medicaid patients as well. Before your virtual appointment, check with your insurance provider to learn more about your TeleHealth benefits under your policy.
How Do I Prepare for a TeleHealth Appointment?
Getting ready for a TeleHealth appointment is easy. You'll need internet access and an electronic device with a microphone and camera, such as a computer, tablet, or smartphone. Your doctor's office will give you detailed instructions to join the TeleHealth session and send you a link to the secure virtual meeting space. Other things to do to get ready include:
Be prepared with pen and paper to take notes during the visit. You'll want to understand and write down the condition, diagnosis, and any plans for care or follow-up care.
Have a list of your current medications and dosages.
Know your medical history and the history of the condition.
Wear comfortable clothing that allows you to freely move and to show the body part for which you're being seen. During the visit, you'll follow your orthopedists instructions so they can best diagnose your condition.
When You Need Orthopedic Care, Turn to the TeleHealth Providers Here at DOC!
At Direct Orthopedic Care you have access to our experienced specialists at convenient hours, and when possible, via TeleHealth in the comfort of your own home. Our providers take the time to understand each patient's unique medical history and condition to create treatment plans that helps them get back to doing what they love! To find out more about DOC and our appointment options, including TeleHealth, call us today at 855-921-0799! For more information on the cost of care, click here.