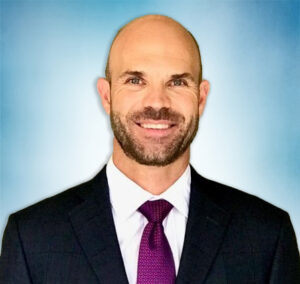 Merritt Pember, MD
Orthopedic Surgeon
Recently moving to Austin, Dr. Pember has extensive experience in orthopedic sports medicine and trauma care. Dr. Merritt Pembercompleted his orthopedic surgery residency at Texas Tech in 2004.
After residency Dr. Pember served in the Army from 2004-2008 and cared for the orthopedic needs of military service members stateside and over seas. He has shared his knowledge at national presentations regarding war-zone orthopedic care based on his experience in Iraq.
In 2008, Dr. Pember was honorably discharged from the Army and started a private practice, he has extensive experience in the latest techniques of arthroscopic knee and shoulder surgery, joint replacement surgery and adult/pediatric fracture care.
Undergraduate:
University of Colorado
Residency:
Texas Tech University
Medical School:
West Virginia University
Specialties:
Adult and Pediatric Fracture Care, Arthoscopic knee ACL reconstruction and meniscus repair, Arthroscopic Rotator Cuff Repair, Carpal Tunnel, Diagnostic ultrasound and injections, General Orthopedics, Joint replacement surgery, Nonoperative musculoskeletal care, shoulder instability procedures and labral repair
Honors & Memberships:
American Academy of Orthopaedic Surgeons
Texas Orthopaedic Association
Texas Medical Association
Army Commendation Medal for Service in Operation Iraqi Freedom 3
Certifications:
Board Certified American Board of Orthopaedic Surgery
You may see Merritt Pember, MD at the following locations

Central Austin
Hours
Mon-Fri: 10:00am-6:00pm
(Walk-ins accepted until 5:00pm)
Call 512-675-1359
Schedule Telehealth Appointments
Available 6pm-10pm (Mon-Sun)
Fax: 512-599-9511

Round Rock
Hours
Mon-Fri: 10:00am-6:00pm
(Walk-ins accepted until 5:00pm)
Sat: 10:00am-5:00pm
(Walk-ins accepted until 4:00pm)
Sun: 12:00pm-5:00pm
(Walk-ins accepted until 4:00pm)
Temporary Hours
December 25, 2023: Closed
Call 512-729-3138
Schedule Telehealth Appointments
Available 6pm-10pm (Mon-Sun)
Fax: 512-599-9181

South Austin
Hours
Mon-Fri: 10:00am-6:00pm
(Walk-ins accepted until 5:00pm)
Call 512-277-6643
Schedule Telehealth Appointments
Available 6pm-10pm (Mon-Sun)
Fax: 512-888-1202