Central Austin
Orthopedic Clinic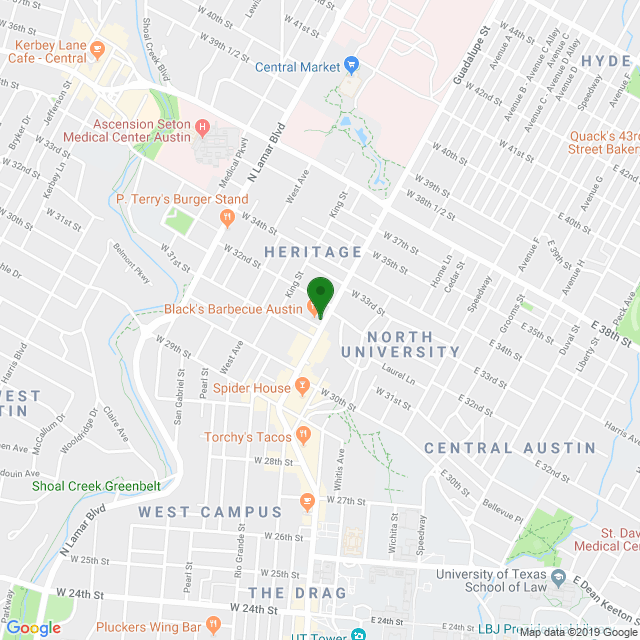 About DOC
Direct Orthopedic Care clinics are open 7 days a week with no appointment necessary. DOC brings you immediate access to a skilled team of board-certified orthopedic surgeons, physician assistants and orthopedic specialists.
Our teams are dedicated to providing fast, affordable treatment of all minor to urgent orthopedic injuries. The DOC team also offers comprehensive care for guests in need of surgery, therapy or treatment for chronic conditions.
At DOC, we strive to be in-network with all major insurance carriers and Medicare programs. In addition, we charge regular insurance copays free of any facility fees and accept all major credit cards as well as cash. Avoid the high cost and wasted time of an emergency room and visit the orthopedic experts at Direct Orthopedic Care in Downtown Austin today!
Directions
Our central Austin, Texas clinic is located at the corner of Guadalupe Street and W. 31st 1/2 Street, Austin. We are conveniently located near the University of Texas (Hook'em Horns!) serving the downtown Austin core! Additionally, we are convenient to Bryker Woods, Hyde Park, Windsor Park, Tarryton, Mueller, Rosedale and East Austin areas.
Meet our Central Austin Team