Knowledge Center
Return-to-Work
July 12, 2018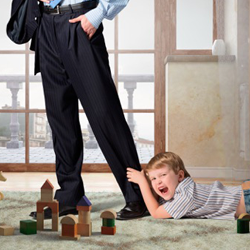 A return-to-work program enhances an employee's recovery physically and psychologically.
Individuals typically receive disability benefits between 50% and 70% of their normal wages. By bringing employees back to work at 100% pay, the company is only paying 50% to 30% more while benefitting from 40 productive hours each workweek. According to the Bureau of Labor statistics, if an employee is off work for an occupational illness for more than one year, there is only a 25% chance they will return to work. If they are off work for two years, there is almost no chance of a successful return to work.
Unfortunately, workplace injuries happen and can be extremely expensive. Getting employees back to work as soon as possible reduces workers' compensation costs. The largest portion of workers' compensation costs is an indemnity, payment for lost wages. For most employers, this equates to approximately 50% to 60% of workers' compensation loss costs. A return-to-work program is an excellent tool for controlling workers' compensation costs.  
What can an employer do to help employees get well and back to work?
A return-to-work program enables an employee who sustains a work-related injury or illness to return to his or her original job duties as soon as possible. Medical providers make informed decisions about an individual's specific capacity and limitations relative to a specific job. Direct Orthopedic Care diagnoses and treats every musculoskeletal injury or chronic condition with the goals of healing and returning the employee to work. When an employee has limitations, it may be necessary to place him or her in a temporary, transitional, or modified job. Early assistance enables the injured worker to maintain a positive connection to the workplace and feel valued as an employee.
Returning to work improves productivity for the company, but also improves employee morale. Collaboration is critical to the success of return-to-work programs, including ongoing consultations with employees, managers, human resource professionals, insurance providers, and healthcare professionals. The DOC team is in constant communication with the employee guest, the employer and the insurance provider about his or her ability to return to work and at what capacity. DOC provides immediate orthopedic care, which can save weeks of time between the ER and a referral or waiting for an appointment with an orthopedic specialist. The U.S. Department of Labor Office of Disability Employment Policy's Return to Work Toolkit provides information, tools, strategies, and resources to assist employees and employers with the return-to-work process.