Knowledge Center
Transparency in Healthcare billing & pricing: DOC is leading the way to avoid Surprise Bills!
May 31, 2021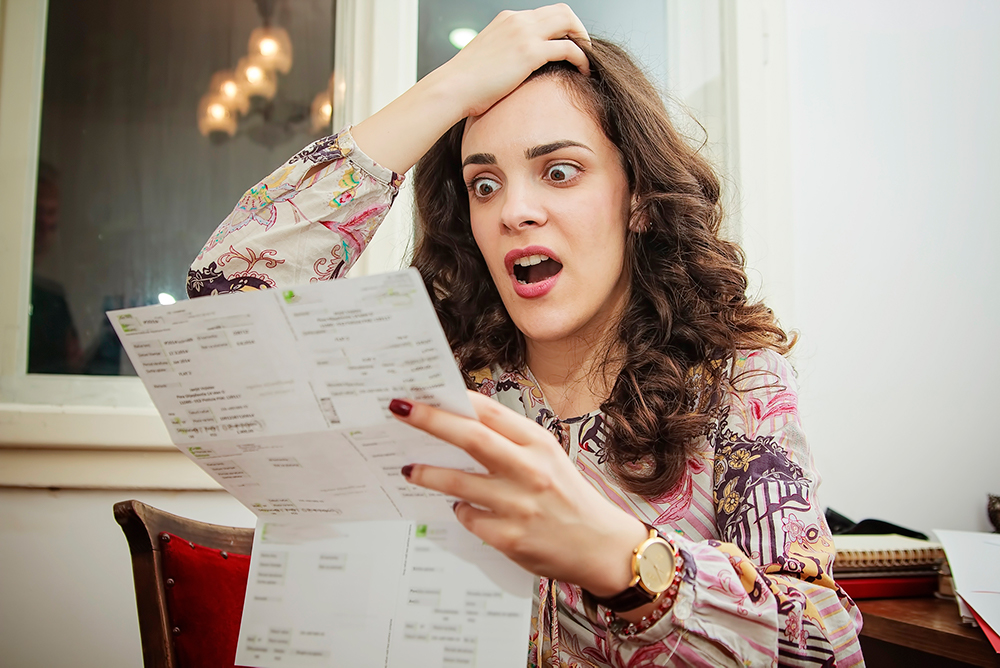 When you head into the hospital, you expect the doctor treating your injury to always have your best interest in mind. So, when a surprise medical bill shows up a few weeks later filled to the brim with fees and charges, it can be quite upsetting. Your injury may be treated, but your bank account is surely going to suffer.
Surprise medical bills have become a way for many hospitals to make big money off your pain, and that's just not right. Here at Direct Orthopedic Care (DOC), we are working hard at our small, independent practice to change the landscape of medicine. This includes the way you're billed for treatment, so you never have to worry about surprise medical bills again.
Hospitals Battle to Avoid Transparency In Pricing
Hospitals have been trying to monopolize the patient care market and battling to prevent price transparency for years, using special code in their websites to make it difficult to find the little pricing information they do have available, as well as other tactics. To help prevent this, a new hospital price transparency rule went into effect January 1, 2021 requiring that accessible pricing for services and items must be posted online in a comprehensive user-friendly, machine-readable file / format.
In a win for consumers, an appeals court threw out a lawsuit by the American Hospital Association (AHA) lawsuit challenging the requirements. Yet, as of early February of this year, nearly two-thirds of the 100 largest hospitals (by certified bed count) in the country hadn't met all requirements of the new rule.
There are various reasons why hospitals state they can't share their prices. For instance, one hospital said that posting prices would overwhelm them during the COVID-19 pandemic, and another said displaying prices would confuse patients. However, the real reason they don't post prices is because hospitals make more money when you don't know what you're paying for.
Our Single-Biggest Patient Type at DOC May Surprise You
Doctors, nurses, and other healthcare workers work long, hard hours, many of which they are on their feet and burdening their musculoskeletal system. So, it's no wonder they need orthopedic care often, and they know where they can find the best orthopedic care. Quite common it is that some of DOC's largest users of its' services come from employees that work in the very hospital systems that are trying to squeeze out the market on independent practices. (But, we know it's not the healthcare worker's fault!)
DOC Is Changing  the Way You Receive Information About Pricing and Goes the Extra Mile to Calculate Your Financial Obligation
"Hospitals have been overcharging patients and insurance companies for years with facility fees, padded costs, and an array of other itemized billing buffers. It actually serves to make our model more appealing to consumers. Our direct-access model is inarguably more efficient and cost-effective," notes Dave Hassinger, MD and CEO/Founder for Direct Orthopedic Care.
Hassinger added; "At DOC, we choose to be different. We are working every day to make medical care more affordable and easier to access. The first way we do this is by being upfront about how much medical treatment may cost you. While it can be very uncomfortable to discuss the price of medical treatment, our Guests win when we do, and they truly appreciate our transparency."
Our Proprietary Software, the 'DOCstimator', Offers Revolutionary Transparency in Care Costs
Calculating medical costs can be complex, because everyone deserves and requires a customized treatment plan. That's why we spent hundreds of hours developing a software program, the DOCstimator, that helps calculate the cost of Guest medical care costs.
Our clinic team of Guest Ambassadors uses this software to expertly estimate your financial obligation by interfacing with insurance carriers, directly. This ensures you know where you stand with out-of-pocket expenses – before you receive care. We are working to avoid surprises. That's very important to us!
Working to Change How You Receive Orthopedic Care At DOC
In the past when you were injured, you had three options: One, wait in pain for your primary care doctor to see you and then refer you to an orthopedic specialist.  Two; visit a traditional urgent care without an orthopedic provider who would also give you a specialist referral. Three; go to the ER and risk getting an enormous bill – and still most likely receive a referral to an orthopedic doctor outside of the hospital.
At DOC, we've cut out the middleman and made Guest care easier to access physically and financially. Here, you can get urgent orthopedic care 365 days of the year at DOC. Plus, we accept walk-ins! You won't need to worry about long waits or high costs. Our average appointment time for urgent care is less than one hour, and you can save up to 80% over the same treatment at the hospital.
Here's How DOC Is Changing the Game When It Comes to Orthopedic Urgent Care
When hospitals were buying out small practices in yet another move to monopolize the market, DOC fought back and remained independent. We work tirelessly to provide you with incredible treatment at an affordable price.
Our direct-to-provider model gives our Guests access to efficient, cost-effective healthcare, and hospitals just can't compete with that. Hospitals just can't compete with that.
For quality orthopedic care with transparent pricing, where we go the extra mile to ensure you have direct access to specialists even during the off hours, visit DOC! Call us today at 855-898-2655 to learn more about how we care for Guests or to book an appointment. https://www.directorthocare.com/find-a-location/
For more information on the cost of care, click here.