Knowledge Center
Why People Postpone Sports Medicine Doctor Visits
December 31, 2017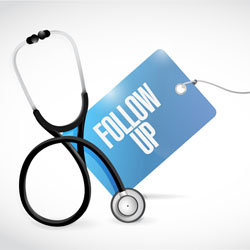 Most Americans care about their health. However, two out of three Americans admit to not taking care of themselves as they should and avoid going to the doctor. Public health experts agree that scores of people who have insurance and access to medical care choose not to go to the doctor.  
Some people are overly optimistic and think that the pain will go away and the injury will heal itself.
Athletes and trainers know about RICE treatment, rest, ice, compression, and elevation. Sports enthusiasts expect some pain with exercise and sports activities. They become delusional about their self-diagnosed progress because a diagnosis by an orthopedic surgeon could stop activity mid-season. It is painless to come to Direct Orthopedic Care because the diagnosis and treatments are immediate so recovery is quicker.  
Other people do not seek orthopedic help for an injury because they don't want surgery.
There were approximately 3.5 million sports injuries in the U.S. In some cases, surgery is needed to repair torn connective tissues or to realign bones with compound fractures. The vast majority of musculoskeletal sports injuries do not require surgery. At DOC, conservative nonsurgical treatment is always the first choice if possible after a thorough examination and imaging as necessary. Surgery is reserved for injuries that fail to respond to nonsurgical treatment.  
Millennials, the generation between 18 and 34, typically do not go to the doctor because of money and time concerns.
DOC is a viable option for millennials for orthopedic care because there is no expensive ER or freestanding ER facility fee. DOC saves out-of-pocket costs. Diagnosis and treatment at DOC are immediate without referrals to other doctors so a visit to DOC is time-efficient. DOC strives to be in-network with all insurance providers.
For more information on the cost of care, click here.
Sources