Knowledge Center
Young Athletes Spring Forward with Care
April 24, 2017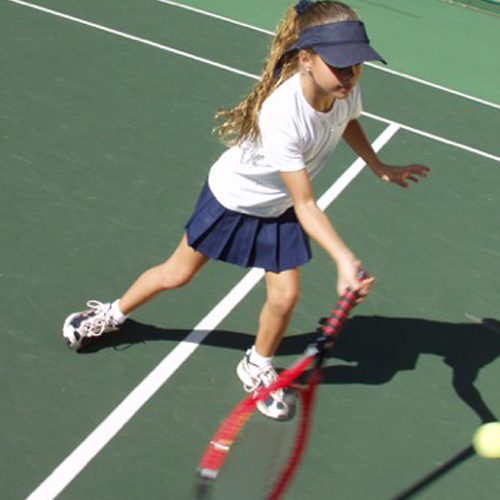 Spring is here and it is the season for young athletes to get back in shape, but it is also the season for youth sports injuries. April is National Youth Sports Safety Month with the objective of reducing the number and severity of injuries young players sustain in sports. According to the Youth Sports Safety Alliance, high school athletes suffer an estimated 2 million injuries, 500,000 doctor visits and 30,00 hospitalizations every year. More than 3.5 million children, age 14 and younger, are treated for sports-related injuries each year, including approximately 8,000 ER visits every day. Orthopedic surgeons are seeing a rise in the number of youth sports injuries and a drop in the age of young athletes who suffer overuse injuries. Overuse injury among children sounds like an oxymoron, but it can be caused by children specializing in one sport continuously, rather than participating in a variety of activities. Young athletes' bones, muscles, tendons, and ligaments are still growing and vulnerable to injury. Growth plates are the areas of developing cartilage at the ends of long bones where bone growth occurs in children. The growth plates are weaker than the nearby ligaments and tendons. Growth plate injuries have the potential to disrupt the normal growth of bone. To keep young athletes in the game, injuries need to be diagnosed and treated by an orthopedic specialist as soon as possible. Parents and coaches should be aware of the more common signs of an overuse injury including:
Pain
Swelling
Changes in form or technique
A noticeable decrease in interest during practice
To prevent sports injuries, the American Academy of Orthopaedic Surgeons (AAOS) recommends:
Age-specific coaching
Appropriate physical conditioning
Proper use of the equipment and protective gear
Know and abide by the rules of a sport
Warm-up before playing
Stay hydrated
Avoid playing when tired or in pain
In order to stop sports injuries, AAOS has partnered with STOP Sports Injuries to help educate parents, coaches, and athletes about how to prevent overuse injuries. For more information, go to stopsportsinjuries.org. Athletics teach children self-discipline, improve physical fitness and coordination, boost confidence and self-esteem, and provide lessons in teamwork. However, pushing them too far and too fast can lead to injuries that might permanently remove them from the game. Be sure to seek immediate medical attention if a young athlete suffers an injury. At DOC, the student-athlete will receive the necessary immediate care by an orthopedist without the wait or expense of the ER.
For more information on the cost of care, click here.