Knowledge Center
Bikes On the Road Again
March 13, 2017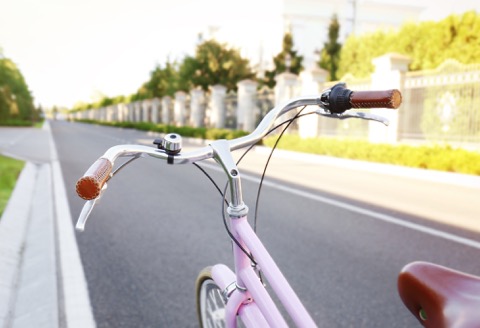 How To Prevent Bike Injuries
Cycling is one of the best ways to maintain weight and boost a person's overall health because it's an intense cardio workout for the entire body. The number of cyclists has increased to about 80 million in the U.S. Hospital admissions because of bike injuries more than doubled between 1998 and 2013, reported in the journal of the American Medical Association. The study's authors analyzed data collected from about 100 U.S. emergency rooms from 1998 to 2013. Bike injuries increased by 28%, from 96 to 123 per 100,000 U.S. adults, while hospitalizations from bike injuries increased 120%, from 5.1 to 11.2 per 100,000 adults. Limb injuries are common in cyclist casualties, with over 40% suffering arm injuries and approximately 25% suffering leg injuries. Driver/rider error was the main contributory factor for 73% of the reported cycling accidents in 2014.
Bicycle accident prevention strategies include:
Follow the rules of the road
Ride on the right side of the road with the traffic flow, not against it
Obey traffic signs and signals
Use correct hand signals
Stop and look both ways before entering a street
Wear reflective clothing and a helmet
Placing a front headlight and a rear red reflector or flashing red light on your bike
Be alert and ready to react quickly
Don't use earphones
Make eye contact with motorists that may impact the riding path
Ride with hands ready to brake in an emergency
More adults across the country are strapping on helmets and hopping on bikes to get to work. That's good news for people's hearts and waistlines, but it also means more visits to the ER. Instead of the ER, visit Direct Orthopedic Care for any musculoskeletal trauma. Dr. Sean Hassinger, a DOC orthopedic surgeon explains: Cycling is a wonderful sport, great exercise, low-impact, with cardiovascular, muscle strength, joint mobility, and posture and coordination benefits. I am an avid cyclist, road, and mountain. DOC is the perfect solution if injured while participating in any sport. You avoid the wait and the expense of an ER visit. At DOC you receive immediate care at the lowest possible cost by orthopedic specialists.