Knowledge Center
Trampoline Injuries Bounce UP
March 21, 2017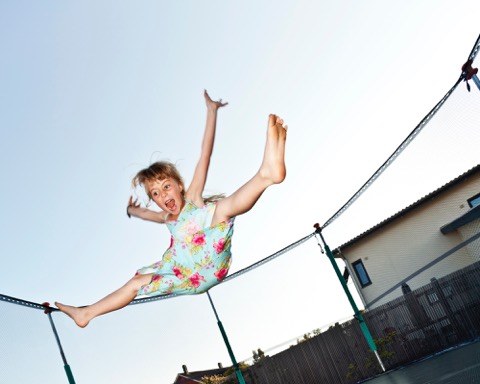 Common Trampoline Injuries & How to Reduce Them
A 2016 study published in Pediatrics found that from 2010 to 2014, 100,000 emergency room visits per year in the U.S. were trampoline-related injuries. Medical, legal, liability, work loss, and pain and suffering costs related to trampoline injuries were estimated at nearly $9 billion in 2014. Sprains and fractures are the most commonly reported injury. Sixty percent of broken bones were in the upper extremities, often fractures of the forearm or elbow. The most common lower extremity injuries were sprains or fractures of the tibia/fibula or ankle. Injuries from trampoline use are usually a result of jumpers bumping into each other, stunts, falling off the trampoline, or falling onto the frame or springs of the trampoline. The U.S. Consumer Product Safety Commission and the American Association of Orthopaedic Surgeons recommend several steps to reduce the risk of serious injuries:
Only one person jumps at a time.
No somersaults or flips.
Supervise all children on trampolines.
Do not allow children under 6 to use a trampoline.
Cover springs with padding.
Enclose trampoline to prevent falls to the ground.
Place trampoline away from structures and trees.
If injured and need immediate treatment, Direct Orthopedic Care is open 7 days a week. The DOC orthopedic specialists are highly qualified to treat sprains and fractures without the ER wait or expense.
For more information on the cost of care, click here.