Knowledge Center
Don't Let the COVID Pandemic Allow You to Neglect Necessary Osteoporosis Care
March 15, 2021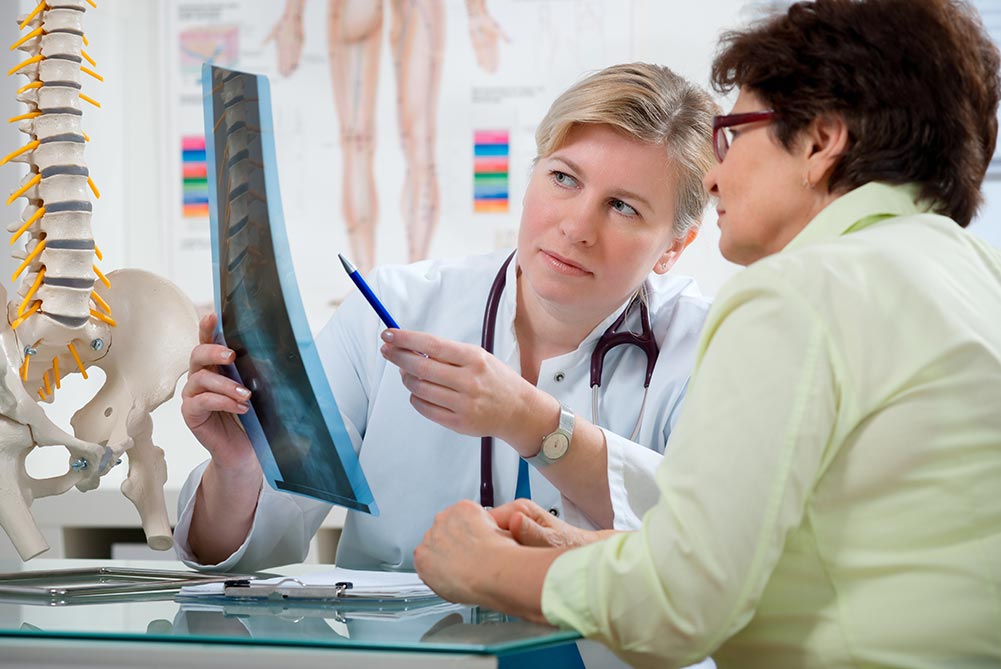 Since we first heard about the Novel Coronavirus just over a year ago, life has been quite challenging for everyone. Over the past year, many have put off osteoporosis screenings and other preventive care due to the pandemic, thinking that it can wait until COVID-19 is a thing of the past.
While it's understandable to think it's necessary to avoid healthcare facilities for the time being, the truth of the matter is that orthopedic clinics are actually quite safe as long as they're following all proper safety protocols. Additionally, the risk of avoiding preventive care could be much greater in the long run, especially for those over the age of 50.
After this age, the incidence of fractures caused by falls are common. Taking care of your bone health is important when it comes to avoiding fractures and other injuries. It's essential to get important preventive care, such as osteoporosis screenings, even in the midst of a pandemic.
Osteoporosis Screenings Help Prevent Falls & Fragility Fractures, and Their Importance Cannot Be Understated
Early detection and treatment of osteoporosis is key to preventing fractures. The Centers for Disease Control and Prevention (CDC) says that falls are the leading cause of fatal and non-fatal injuries in older adults.
Osteoporosis is a medical condition where bones weaken and are more prone to breaking. A minor slip and fall for someone with osteoporosis can mean serious injury and fracture. According to the CDC, over 3 million older people are treated for falls each year, so taking preventive measures is so important! Getting your screening assesses your bone health and helps you take measures to prevent falls. Early treatment of osteoporosis also helps strengthen bones to reduce the risk of fractures.
It's Understandable That You Want to Avoid Healthcare Facilities That May Increase Your Risk
You've spent so much time avoiding the risk of COVID in the past year, and rightly so. Thankfully, vaccines are becoming increasingly available to those of advanced age. If you're due for an osteoporosis screening, visit the caring physicians at Direct Orthopedic Care, DOC. We understand that it's a scary time to visit a healthcare facility, which is why we take every measure to make your visit as COVID safe as possible. Our staff is equipped with the proper PPE and extra sanitizing protocols are being followed.
But, It's Safe to Go to the Doctor, Especially for Health Maintenance Including Osteoporosis Screenings
At DOC, we follow all CDC guidelines and take added precautions to keep your visit safe during the COVID Pandemic. With concerns of the injury potential resulting from neglecting osteoporosis screening and treatment, it is recommended to visit the doctor for your health exams and screenings to prevent complications and injury. Don't fall victim to avoidable accidents and injuries because you put off important medical visits and screenings.
Are you ready to get back on track with preventive orthopedic care, including diagnostic tests? Get your osteoporosis screening at Direct Orthopedic Care (DOC). Our offices are conveniently located and open 7 days a week. Call us today at 855-898-2655 to ask questions you may have about our pandemic safety protocols and to schedule your screening today! For more information on the cost of care, click here.