Knowledge Center
How to Save On Healthcare Costs When You Need Urgent Medical Care
March 8, 2021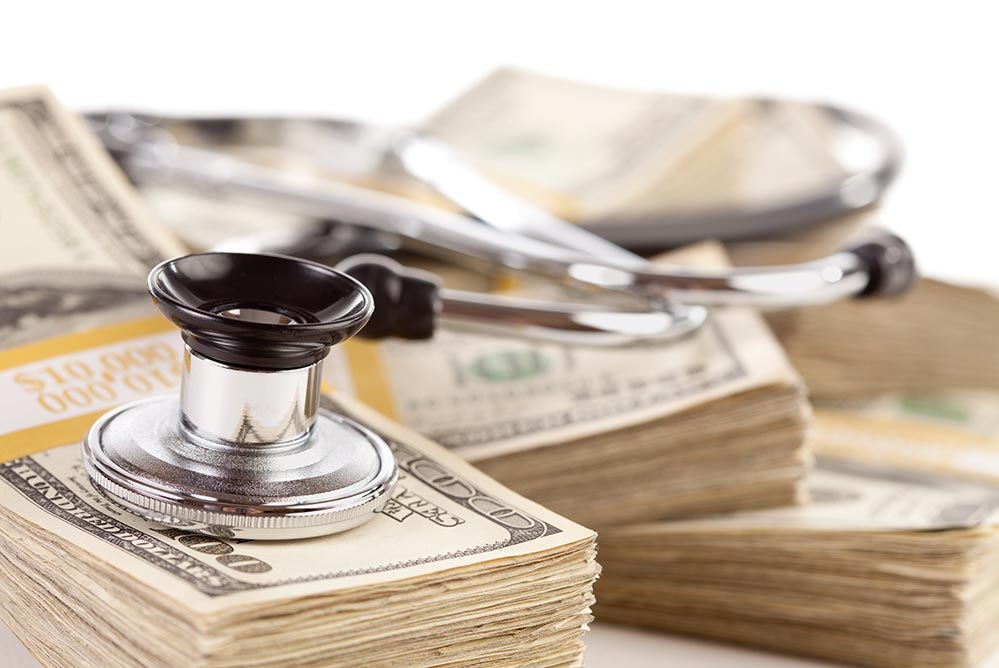 For critical, life-saving medical care, the ER is the place to go. If your needs are urgent, but not life threatening, urgent care centers save you both time and money. Studies suggest that up to 60% of patients visiting the emergency room for non-life-threatening concerns could have gone to urgent care.
Visiting an orthopedic urgent care like DOD for issues such as sprains, strains, and fractures instead not only helps take unnecessary case loads off busy Ers, but saves you money! Urgent care is estimated to be up to 80% less than a visit to the ER. So, this year, be prepared and know when to seek urgent care. And with most centers operating on extended hours, being open on holidays and weekends, urgent care is widely available.
How Urgent Care Can Drastically Lower Your Healthcare Bill (by Up to 80%)
Consider two patients, both injured and in pain. They both need fast attention, but their injuries are not life threatening. One goes to the busy emergency room and spends a good deal of time waiting while the doctors deal with critical patients.
The other chooses urgent care and is seen quickly, because wait times are usually short. When the bills come in, the hospital visit costs 80% more than the urgent care visit. A visit to the ER costs, on average, more than monthly rent. Medical debt is the number one reason for filing bankruptcy in the United States. So, for injuries and conditions that are non-life threatening, make the smart choice and choose urgent care to save on your healthcare bill!
When to Go to the Emergency Room and When to Go to Urgent Care
If your illness or injuries are critical or life threatening, call 911 and get to the emergency room. It's so hard when you're in pain to come up with a plan, so before you need it, make a plan to know which urgent care centers are available in your area.
Direct Orthopedic Care (DOC) has board-certified orthopedic specialists that provide urgent care for accidents and injuries. Choose urgent care when you need to be seen quickly for accidents and injuries including:
Broken bones (fractures)
Ligament injuries
Minor back pain
Sprains and strains
X-rays and lab tests
Any musculoskeletal issue that needs to be seen today, but is not life threatening
Why Choose DOC for Urgent Care?
At Direct Orthopedic Care, Board-certified orthopedic physicians, physician assistants (PAs) and Pain Management Specialists are on staff to care for acute injuries and conditions (chronic conditions and pain, too!). Here's what makes DOC great.
You see an orthopedic specialist from the get go. For orthopedic injuries, a trip to a standard urgent care facility often means you'll be diagnosed and then referred to an orthopedic specialist for treatment. When you're in pain from a condition or injury, seeing a caring physician at DOC means you'll get diagnosed and treated by an orthopedic specialist right away.
You'll experience shorter wait times compared with an emergency room and even other urgent cares. Typically, walk-in patients wait less than an hour to be seen and treated by one of our specialists.
We're open when you need us! DOC operates 7 days a week, 365 days per year.
It's potentially much safer than an urgent care offering general care during the COVID pandemic. At DOC, our guest are only seen for chronic and acute orthopedic conditions, which means they're not coming in with coronavirus symptoms and waiting to be tested for the viral infection.
When you need urgent orthopedic care, make the smart choice for your urgent orthopedic needs, and choose the knowledgeable and caring physicians at DOC! Call us today at 855-898-2655 to learn more about our urgent care, as well as ongoing care for chronic conditions, including arthritis.
For more information on the cost of care, click here.