Knowledge Center
Joint Pain Treatment Options
April 8, 2019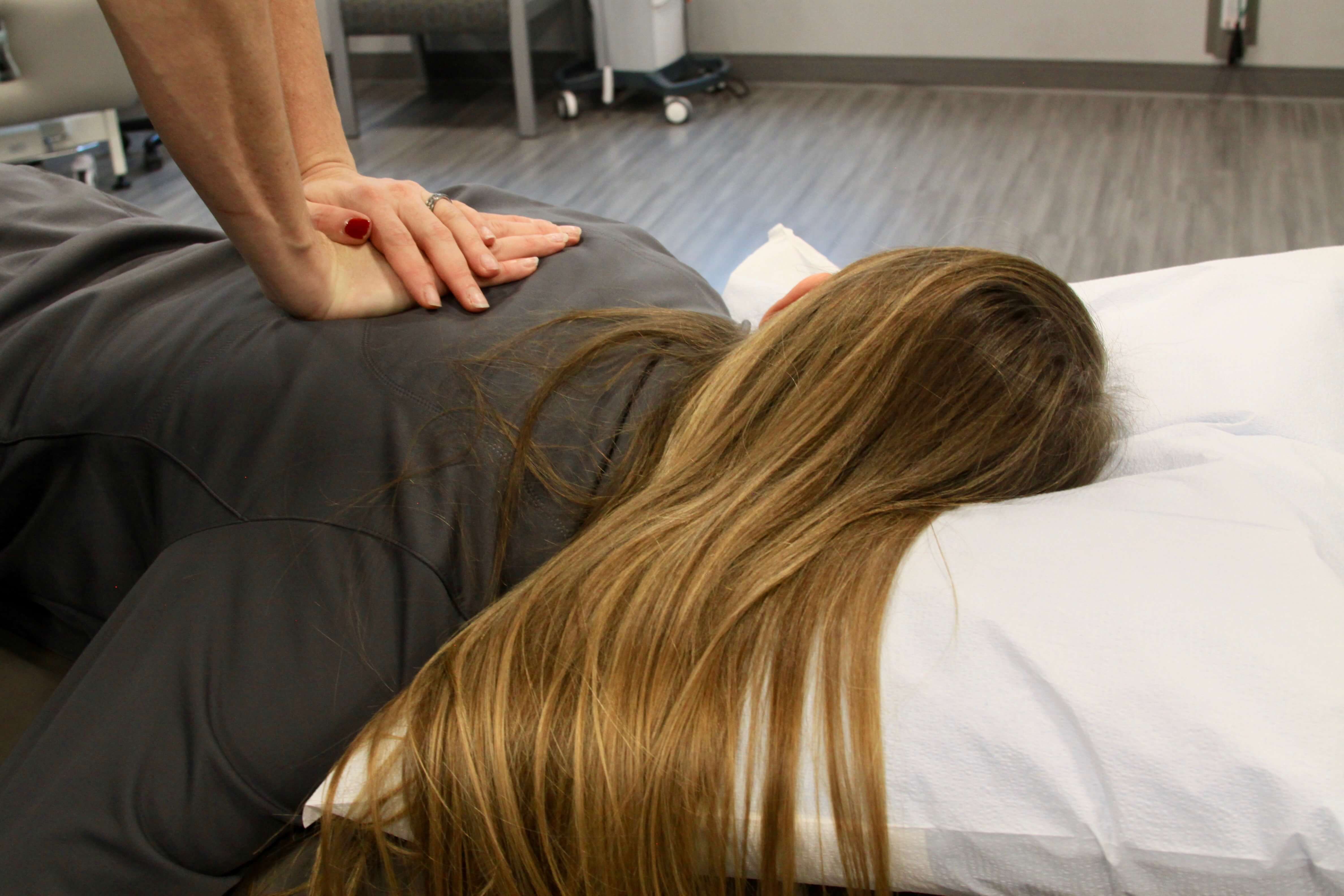 A joint is where the ends of two bones meet. The bones are lined with articular cartilage to cushion the joint where the bones intersect. Damage to the cartilage from arthritis, a fracture, or another condition may cause your bones to rub against each other, resulting in pain and joint dysfunction. DOC's orthopedic teams have the expertise to diagnose and care for joint issues, including conservative approaches. DOC surgeons recommend conservative approaches first to relieve your joint pain and improve function:
DOC Physical Therapists will teach you exercises that provide relief. The mechanics of the joint depend on good muscle strength and range of motion.
The quadriceps in the front of the thigh and the hamstrings in the back are key to knee strength.
The gluteal muscles in the buttocks and flexors in the pelvis are important for hip strength and flexibility.
Specific exercises can help you stretch and strengthen your shoulder muscles and reduce pain and stiffness.
Therapists help you to create a routine that includes a warm up, stretching and exercise on a regular basis.
Cortisone injections may reduce the inflammation causing your joint pain.  
Regenerative medicine, stem cell therapy and platelet rich plasma (PRP), stimulates the repair of painful ligaments, tendons, and joints, and demonstrates a remarkable ability to reduce or eliminate pain.
DOC physical therapists will work to strengthen your joints and improve mobility. DOC surgeons will provide cortisone injections and regenerative medicine therapies to repair injured joints and relieve pain. However, PT, injections and regenerative therapies will not help everyone to avoid joint replacement surgery.
Your DOC surgeon may recommend total joint replacement surgery if you suffer with advanced disease, severe pain, and extreme functional limitations. Total joint replacement is a surgical procedure in which parts of an arthritic or damaged joint are removed and replaced with a prosthesis designed to replicate the movement of a normal, healthy joint.
DOC surgeons use the latest, state-of-the-art surgical techniques, including Mako Robotic-Arm Assisted Technology, for hip and knee total and partial joint replacements. Call to schedule an appointment today for a consultation about your joint pain and dysfunction and begin your plan for relief and a renewed active lifestyle.
For more information on the cost of care, click here