Knowledge Center
National Physical Therapy Month: Get Stronger with Every Step
October 3, 2019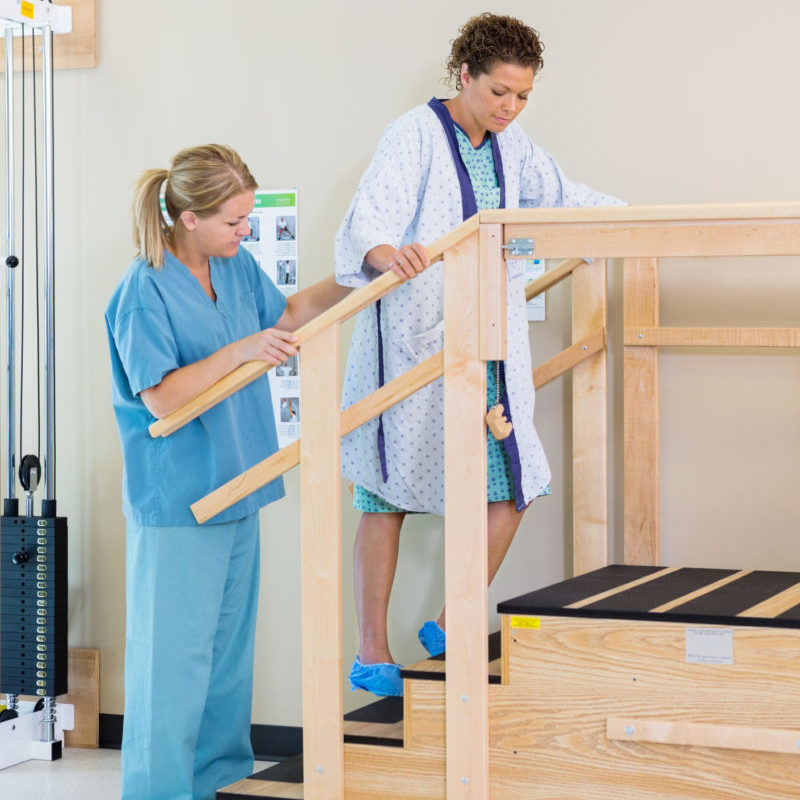 National Physical Therapy Month, October, raises awareness about the benefits of physical therapy and urges people to choose PT to improve mobility, manage pain and chronic conditions, recover from injury, and prevent future injury.
How You Can Observe National Physical Therapy Month
Take steps to change physical habits that may lead to chronic pain and injuries. For example, if you slump while working at your computer, correct your posture.
Take steps to get stronger. Discuss stretching and aerobics exercises, swimming, dance, Tai Chi, yoga, and other wellness practices with your DOC physical therapist.
Step up and thank your favorite physical therapist. Let him or her know what a difference PT made in your life to help you get stronger with every step.
Step out of your comfort zone and volunteer in your community to clean up a park or walk for a wellness awareness cause.
Join PTs, PTAs, students, and physical therapy staff from across the world Saturday, October 12, 2019, to participate in a day of service that gives back to the community.
Get caught doing good photo contest. Take a photo of your PT Day of Service community effort during October 7-13 and send through social media PTDayofService using #PTDOS hashtag. Photos must be received by October 18, 2019. A $500 donation will be awarded for best photo to be given to his or her charity of choice.
Physical therapists (PTs) are highly educated, licensed healthcare professionals who can help you reduce pain and improve or restore mobility, sometimes without surgery or the need for prescription medications. DOC physical therapists teach guests how to prevent or manage their condition to achieve long-term health benefits and get stronger with every step. DOC celebrates National Physical Therapy Month by recognizing and thanking the amazing team of physical therapists at every DOC location.
For more information on the cost of care, click here