Knowledge Center
New Year, New You, New Deductible
January 12, 2018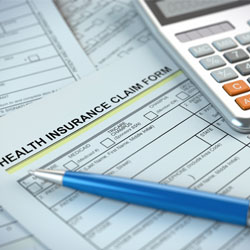 The New Year is a perfect time to better understand your insurance deductible. A deductible is what you pay before the insurance company starts contributing to your medical bills. Insurance deductibles can be anywhere from $0 to $10,000. Typically a deductible year begins on January 1 and ends December 31. So your insurance deductible resets every January 1. Some people have low deductibles and are managing chronic illnesses. They meet their deductible threshold quicker than those who have high deductibles, "catastrophic plan," and pay-as-they-go for health care. Generally, plans with lower monthly premiums have higher deductibles.  
Since it is a new year, 2019, your insurance deductible reset to zero.
Revisit your 2019 plan details and take note of your deductible, including in-network and out-of-network benefits. Know these amounts so you know how much you spend out-of-pocket before your insurance plan starts paying benefits. You may reach your out-of-pocket limit for covered services in a plan year. After you've paid the maximum, your health plan pays 100% of covered benefits for the remainder of the year.
Always submit your medical claims to your insurance company. Some plans provide preventive services, checkups, immunizations, and screenings before you meet the deductible. A healthcare plan usually has an office visit flat fee copay. By submitting claims, you may receive insurance-plan- negotiated discounted rates for services. After submitting a claim, an Explanation of Benefits (EOB) will be sent to you by mail or email. Review the EOB carefully to ensure that the provider calculated your deductible correctly. A mistake early in the year could have a negative impact on your healthcare benefits later in the year.
For more information on the cost of care, click here.
Happy New Year! Cheers to your health and your 2019 health plan!