Knowledge Center
October: National Physical Therapy Month
October 11, 2018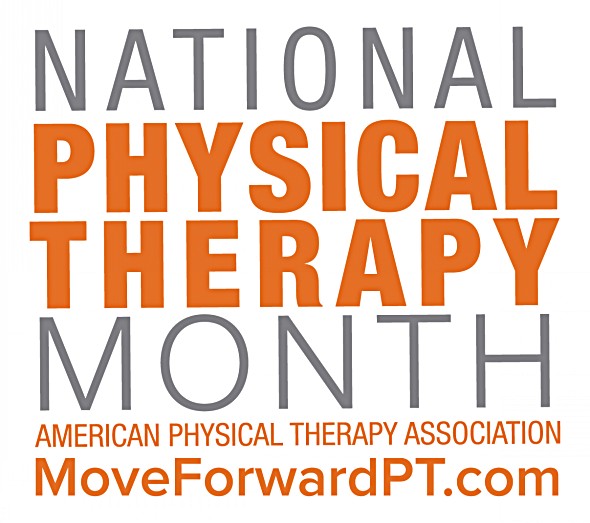 The American Physical Therapy Association's (APTA) award-winning #ChoosePT campaign raises awareness about the risks of opioids and the safety and effectiveness of physical therapy for pain management. During October 2018, the National Physical Therapy Month (NPTM) theme promotes physical therapy as an alternative to opioids for the treatment of chronic pain.
Physical therapists treat pain through movement, hands-on care, patient education, and increased physical activity. The NPTM messaging details on the overprescribing of opioids, the misuse, the risks, and the benefits of PT:  
Opioid medications are prescribed at alarming rates. In 2016, healthcare providers wrote 214 million prescriptions for opioid pain medications.
Over 1,000 people are treated at the ER for misusing prescriptions opioids every day.
As many as 1 in 4 people who are prescribed opioids for non-cancer pain in primary care settings struggle with addiction.
Among new heroin users, about 3 out of 4 report abusing prescription opioids before using heroin.
Physical therapy is a safe and effective alternative to opioids for long-term pain management. In 2016, the CDC released guidelines using non-opioid approaches for chronic pain management. Their prescribed checklist recommends non-opioid therapy first.
As part of APTA's National Physical Therapy Month celebration, the association encourages physical therapists, their families, students, and their staff to reach out to their communities on PT Day of Service on Saturday, October 13. Physical therapists make a difference in the lives of patients and the Day of Service is to make a difference in the communities they serve.   People suffering from musculoskeletal injuries or conditions should talk to their DOC orthopedic healthcare team about risks and safe alternatives to opioids for chronic pain. DOC physical therapists play a vital role in the recovery process and pain management.