Knowledge Center
Pain Relief May Cause Addiction Grief
December 8, 2017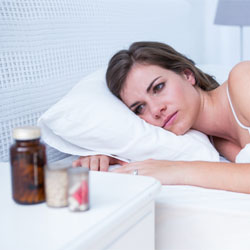 The United States has been fighting a losing war against drugs for decades. The abuse of and addiction to prescription pain relievers, including opioids is a serious problem that affects the health, social and economic welfare of society. About 7 to 8 million Americans abuse prescription drugs, according to the latest available statistics. Drug overdose is the leading cause of accidental death in the US, with 52,404 lethal drug overdoses in 2015. Opioid addiction is driving this epidemic, with 20,101 overdose deaths related to prescription pain relievers, and 12,990 overdose deaths related to heroin. There is growing evidence to suggest a relationship between increased non-medical use of opioid analgesics and heroin abuse. Misuse and abuse of prescription drugs cost the U.S. an estimated $53.4 billion a year in lost productivity, medical costs, and criminal justice costs, and currently, only one in 10 Americans with a substance abuse disorder receives treatment. Opioids include drugs such as oxycodone, hydrocodone and Vicodin and are prescribed for the treatment of moderate to severe pain.  The drugs attach to specific proteins, opioid receptors, reducing the perception of pain and producing a sense of wellbeing. They can also cause drowsiness, mental confusion, nausea, and constipation.
One factor that may contribute to the severity of the current prescription drug abuse problem is the drastic increase in the number of prescriptions written and dispensed and aggressive marketing by pharmaceutical companies. The number of prescriptions for opioids has escalated from around 76 million in 1991 to nearly 207 million in 2013, with the U.S. the biggest consumer, accounting for almost 100% of the global total for hydrocodone and 81% for oxycodone. Research from 2016 reveals that when U.S. doctors give their patients narcotic painkillers, 99 percent of them hand out prescriptions that exceed the federally recommended three-day dosage limit.
The medical community must strike the right balance between maximizing relief from suffering and minimizing adverse effects. It is estimated that more than 100 million people suffer from chronic pain in the U.S. and opioid therapy may be appropriate for some. The bulk of American patients who need relief from persistent, moderate-to-severe non-cancer pain have back pain conditions (approximately 38 million) or osteoarthritis (approximately 17 million). Although opioid medications effectively treat acute pain and help relieve chronic pain for some patients, the addiction risk presents a dilemma for healthcare providers who seek to relieve suffering while preventing drug abuse and addiction.
Researchers are getting closer to developing a new generation of non–opioid-based medications for severe pain that would circumvent the brain reward pathways, reducing abuse potential. In 2015, the federal government launched an initiative directed toward reducing opioid misuse and overdose, in part by promoting more cautious and responsible prescribing of opioid medications. In line with these efforts, in 2016 the Centers for Disease Control and Prevention (CDC) published its CDC Guideline for Prescribing Opioids for Chronic Pain to establish clinical standards for balancing the benefits and risks of chronic opioid treatment. Direct Orthopedic Care supports evidence-based strategies that minimize the risks of prescribing opioid medications but offers effective pain-relief options. Discuss non-narcotic pain relief options with the orthopedic care providers at DOC.  
For more information on the cost of care, click here.