Knowledge Center
PTSD Pain Management Treatment
March 19, 2020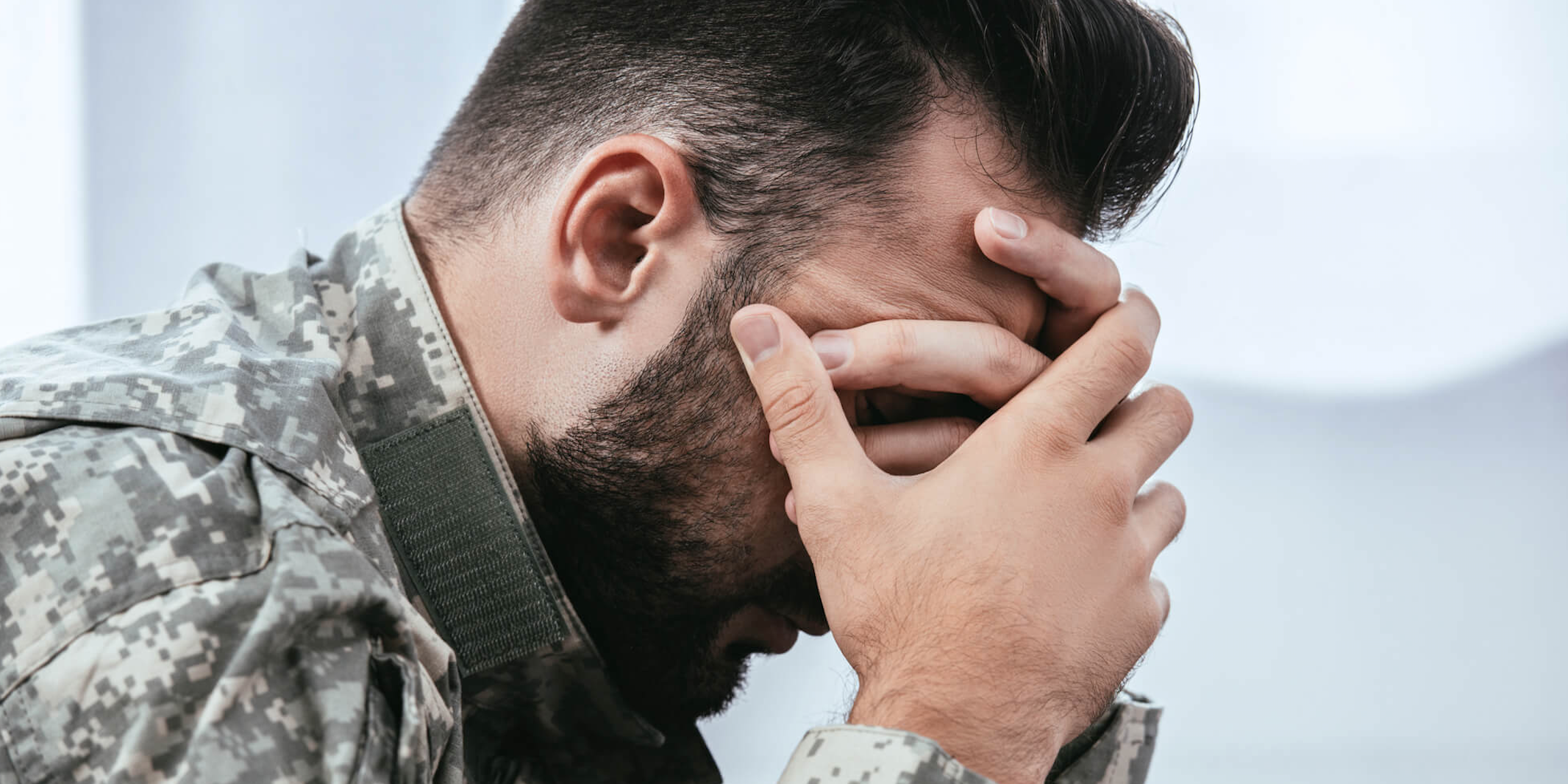 A stellate ganglion block, or SGB, is an injection of a local anesthetic using X-ray guidance around the stellate ganglion. A review published in the journal Military Medicine in 2014 showed that nearly 80% of patients receiving SGB injections reported a reduction in post-traumatic stress disorder (PTSD) symptoms such as anxiety, hyperarousal, sleep disturbances, and depression.
PTSD is a mental health condition that develops in response to witnessing or experiencing a terrifying event such as extreme stress, threatened death, serious injury, and/or sexual violation. PTSD symptoms can occur within days or years after a traumatic event. Symptoms may include nightmares, flashbacks, severe anxiety, depression, and insomnia. Eight out of 10 people experience PTSD sometime in their lifetime.
Most people associate PTSD with military combat. The U.S. Department of Veterans Affairs estimates that 20% of combat veterans who served in the Vietnam War, Desert Storm, and Operations Iraqi Freedom and Enduring Freedom suffer with PTSD.
The stellate ganglion is a star-shaped collection of nerves located at the 6thand 7thcervical vertebrae, the last two vertebrae of the neck. The sympathetic ganglia provide nerves to the head, neck, arms and hands, and a portion of the upper thorax (upper torso). The sympathetic nervous system directs the body's rapid involuntary response to dangerous or stressful situations, the fight or flight mechanism.
A U.S. Army funded research study conducted by RTI International, a nonprofit research institute, studied the effectiveness of SGB for treating PTSD. "Now we have a strong study with the highest level of evidence that shows that SGB can really help PTSD symptoms," said retired Army Col. Sean Mulvaney, who led the study with Kristine Rae Olmsted, a research epidemiologist with RTI International. "I hope this study finally helps patients get the relief they need."
PTSD can be caused by a high trauma event in the military or the general public. DOC's pain management physicians can help treat PTSD symptoms using SGBs in conjunction with a psychiatrist, psychologist, and/or emotional therapist. For more information on the cost of care, click here.