Knowledge Center
Run for the Flag Veterans Day Race 2018
October 22, 2018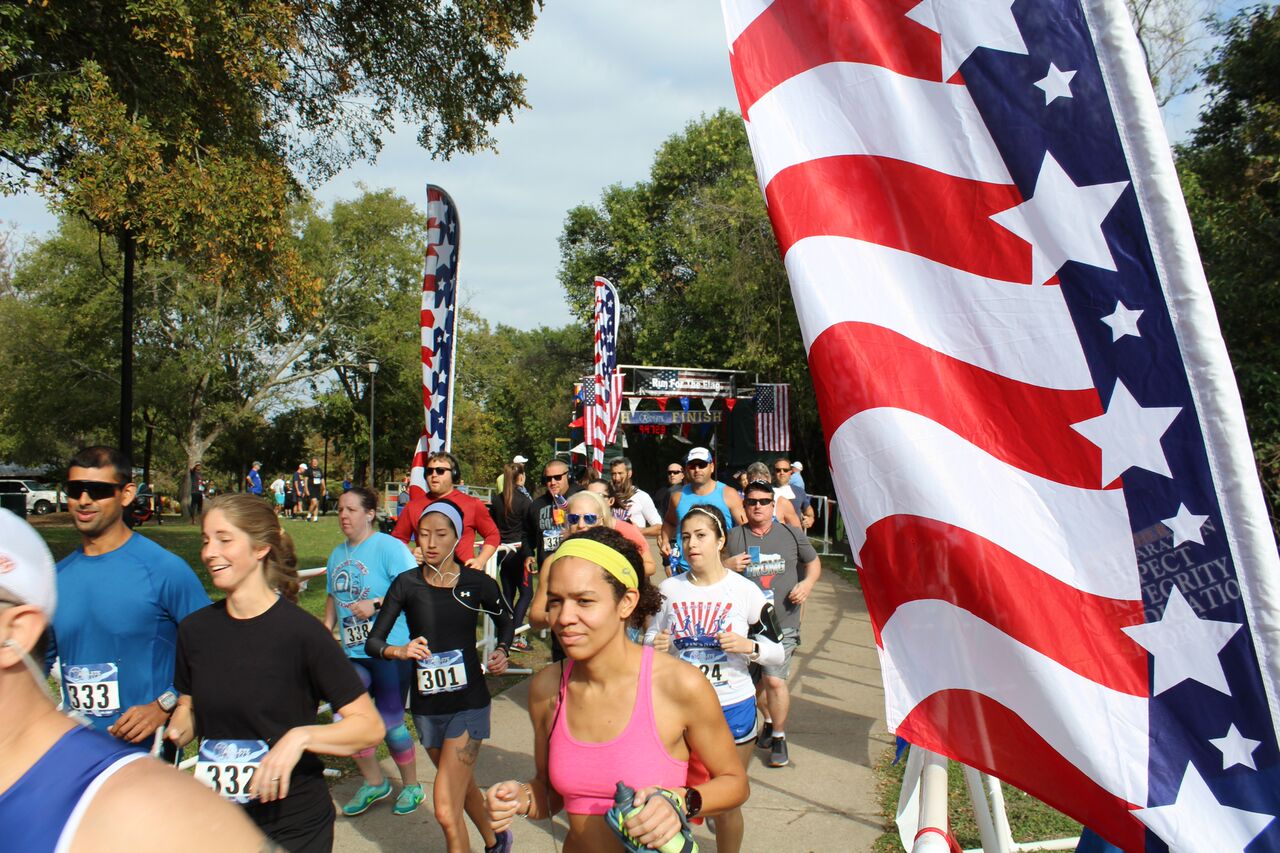 Direct Orthopedic Care (DOC) announces the second annual Run for the Flag Veterans Day Race in honor of Veterans Day, Sunday, November 11, at 8 a.m.
The event welcomes the entire Austin-area community with a special invitation to veterans, American service members, and their families to Camp Mabry, in Austin, Texas, to participate in the race and activities. Immediately following the race event, Camp Mabry will present a Close Assault 1944 reenactment to honor the service and sacrifice of the 36th Infantry Division of the Texas Army National Guard during World War II. The free program features members of the Texas Military Forces Living History Detachment wearing the uniforms worn by American GIs, using WW II equipment, firing demonstrations, and operating vehicles such as an M4 Sherman Tank, M3 Halftrack and Jeeps. Showtimes are 11:00 a.m. and 2:00 p.m., November 10 and 11. The Texas Military Forces Museum will be open from 10 a.m. to 4 p.m. Dr. Merritt Pember, Direct Orthopedic Care surgeon and veteran U.S. Army Major (Operation Iraqi Freedom), a team of DOC military service veterans and sponsor partners created the race to honor veterans and as a fundraiser for Folds of Honor. The 2018 Run for the Flag sponsors includes American Campus Communities, DePuy Synthes, Breg, Munsch-Hardt, and MedSpring. Folds of Honor provides educational scholarships to spouses and children of America's fallen and disabled service members. In 2007, Major Dan Rooney formed the Folds of Honor Foundation, a 501C-3 nonprofit organization dedicated to providing educational scholarships to the families of these heroic Americans. Major Dan Rooney is committed to positively transform the future of America's grieving spouses and children.  
Learn more about Folds of Honor by visiting their website here!
The race is a USATF sanctioned event with certified 10k & 5k courses at Camp Mabry, 2210 W. 35th Street, Austin. The event features a multitude of different race categories, including Wheelchair, Active, Retired and Reserve Duty, Youth, and the Community. For more details about the race schedule and to register to run, go to https://runfortheflag.org.  
Registration is open until November 10, at 9 a.m.
  "We hope all participants will enjoy the camaraderie, competition, and spirit of patriotism while raising money for a great cause that honors our U.S. Veterans on Veterans Day," said Major Dan Rooney. "With the support of the community and the funds raised from the Run for the Flag Veterans Day Race on November 11, we can change the lives of hundreds of America's grieving spouses and children of America's fallen and disabled service-members." To learn more about Folds of Honor, please visit https://www.foldsofhonor.org/about-us. Or watch the youtube videos about the mission and the scholarship recipients:
Folds of Honor – Recipients
The Mission – Folds of Honor