Why DOC
About Us
Direct Orthopedic Care, DOC, is a walk-in, immediate access orthopedic clinic. We are open 7 days a week with no appointment necessary. If you have an orthopedic injury or chronic condition, you can receive immediate care by orthopedic specialists without the time or expense of an ER visit.
What Makes DOC Different from the ER?
The ER will refer you to orthopedic experts for surgery, placing a cast on a broken bone, physical therapy treatment or more thorough diagnosis of an injury or condition. So why not eliminate additional expenses by skipping the ER and going straight to DOC?
The DOC team consists of Board-certified, Fellowship trained Orthopedic Surgeons and specialty-trained Physician Assistants; Pain Management physicians and Pain Management specialty-trained Physician Assistants. You can avoid the wait at the ER by coming to DOC first. There is never a facility fee or high co-pay at DOC.
Compare DOC vs ER
Shorter Visit Time1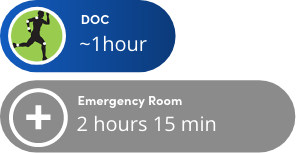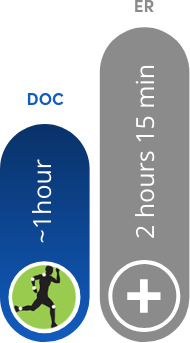 Lower Cost2
Save 80% on the same procedure
Typically, DOC guests pay a normal 'office visit' co-pay at their initial visit.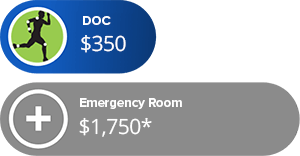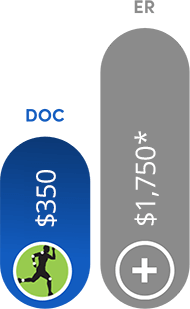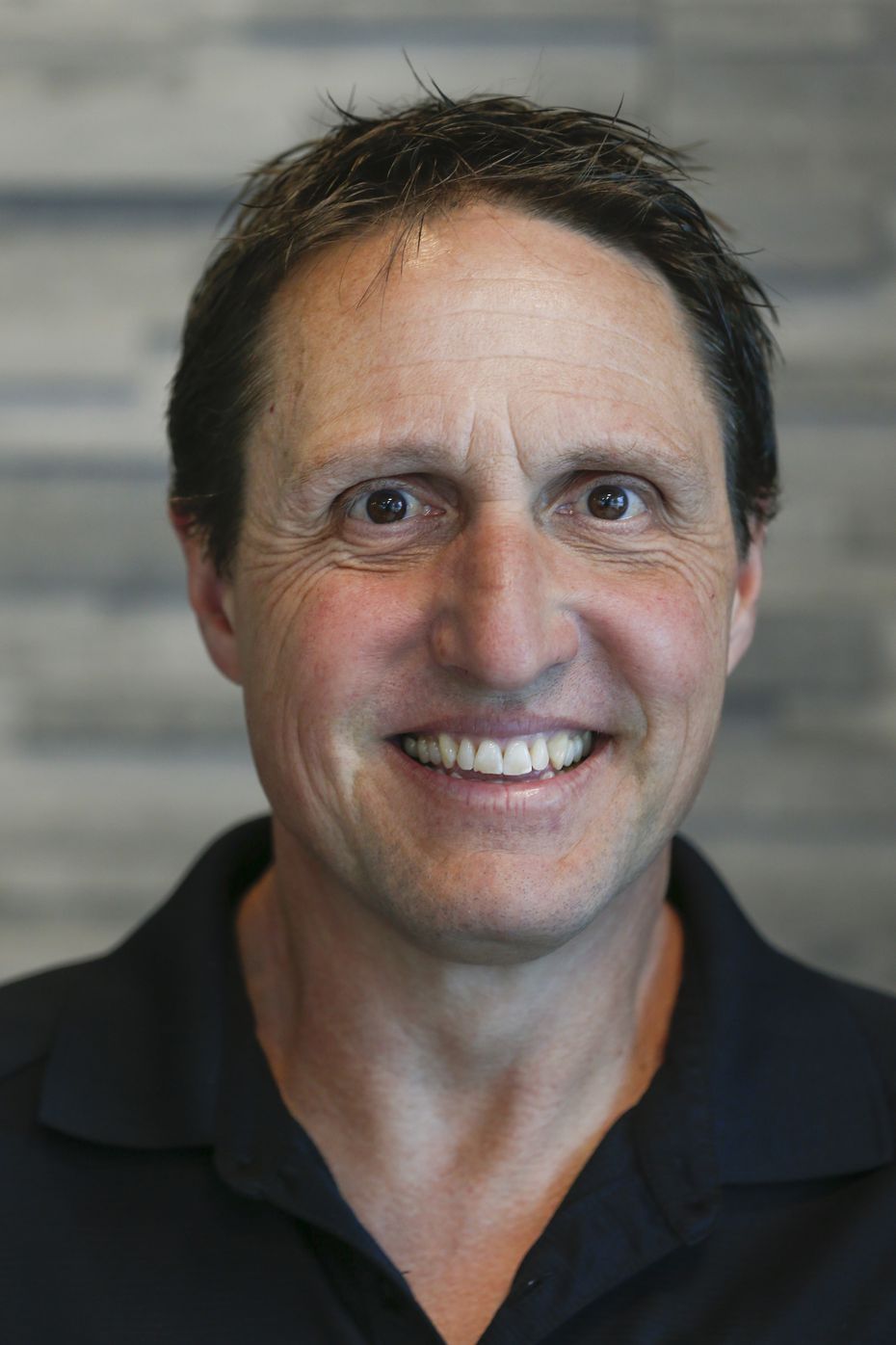 David Hassinger, MD
The prevailing trend across America is that hospitals are rapidly buying up medical groups to form integrated delivery networks. They do so under the guise of providing better care at lower costs – a core goal of the Patient Protection and Affordable Care Act.
The reality is hospital-based care, especially through the emergency room, is anything but affordable. While hospitals rely on their Emergency Room to capture fees, the referral sources, billing and reimbursement – the cost is passed on to the patient. The cost actually goes up, not down. Nowhere was this more evident than in orthopedic medicine.
Direct Orthopedic Care, better known as DOC, was established as a stand-alone, walk-in orthopedic urgent care facility in Boise, Idaho in 2014. DOC provides direct access high-quality orthopedic specialist care allowing patients to completely bypass the long visit time and high costs associated with an emergency room visit.
DOC's overarching core value is to provide high-quality healthcare at an affordable price.
We have convenient locations near you

References:
1.
Prices reflect the National mean cost associated with a non-like threatening orthopedic treated at an Emergency Department. Source: Washington Post: NIH funded study: Journalisms.PLOS.org, 2013. DOC price reflects typical cost
2.
Source: hospitalstats.org, Propublica.org, ER Wait Watcher, 2015