Knowledge Center
Austin's Top Doctor Thomas at DOC
December 23, 2019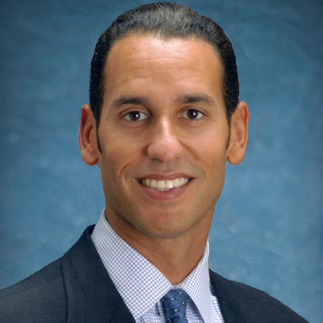 Dr. Darryl Thomas was awarded the 2020 Austin Top Orthopedic Surgeon honor for the fifth consecutive year. Castle Connolly Medical Ltd. identifies top doctors based on an extensive nomination process open to all licensed physicians in America. The physician-led research team reviews and screens all nominated physicians before selecting the most outstanding healthcare providers to be Top Doctors. The review includes medical education, training, board certifications, hospital appointments, administrative posts, and professional achievements.
Dr. Darryl Thomas, a Direct Orthopedic Care orthopedic surgeon in Austin, Texas, completed his undergraduate education at Princeton, which accepts only 6% of all applicants. He finished medical school and residency at Johns Hopkins University School of Medicine with an admit rate of only 3.9%. Dr. Thomas continued his training during his fellowship at the U.S. Military Academy at West Point Hospital for Special Surgery. West Point is world-renowned within the orthopedic community as a leader in sports medicine surgery and research. Annually, two active duty Fellows are trained at West Point in the full spectrum of orthopedic sports medicine.
Since 2006, Dr. Thomas has been serving the Austin community as an orthopedic surgeon, specializing in cartilage repair, stem cell therapy, and robotic partial and total knee replacement. He is a local high school and collegiate team physician, treating athletes of any age, including students, weekend warriors and professionals. "Anyone can get injured or experience chronic pain. Athletes commonly experience injuries. However, it hurts just as much to fall off a ladder. Bottom line: everyone wants his or her mobility back. My goal with every guest is to return him or her to the desired activity level as quickly as possible. I don't think I'm your typical orthopedic surgeon, because my practice is more non-operative than operative." Dr. Thomas explains.
It is essential that DOC guests and their families develop partnerships with their orthopedic surgeon to feel comfortable that decisions made about medical treatments honor their wants, needs, preferences, and values. Dr. Thomas describes the DOC approach to orthopedic care: "At DOC we offer every option for treating orthopedic injuries and chronic musculoskeletal conditions. This can range from surgical to non-surgical, biologic therapies to physical therapy, and more. By presenting all of the available options, patients are much more comfortable knowing that they are receiving comprehensive care. I think they really appreciate that."
Dr. Thomas, 2020 Austin Top Orthopedic Surgeon, shares the reasons he joined the DOC team: "Orthopedic care has changed. People know DOC for immediate access to orthopedic specialist care. You are also getting access to a host of fellowship-trained orthopedic surgeons, besides myself, who can treat anyone from two years of age on up … even seven days a week!