Knowledge Center
DOC Benefits HR
January 24, 2018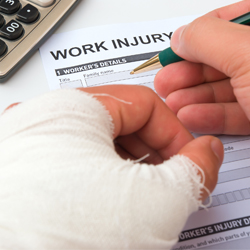 In 2016, the average employer-sponsored health insurance annual premium was approximately $6,500 for single coverage and $18,000 for families. So group health insurance averages $540 per employee per month for single coverage and $1,500 for family coverage. The employee's share of single coverage premiums ranges from zero to more than 50% of the total cost with an average of 18%. If the employer covered half of the cost, the business share is $270 per month per employee or $3,250 per year. Twelve percent of businesses pay the entire portion of single coverage. Both employers and employees feel the financial squeeze of the cost of health insurance coverage. Health insurance is a frequent source of stress for many small business owner entrepreneurs. There is an anticipated increase in total healthcare costs, which translates to even higher costs. Human resource professionals are challenged to find new strategies to keep healthcare costs manageable. HR creates a balance between health benefits to attract and keep employees and healthcare costs for the wellbeing of the company. Orthopedic injuries are some of the most common reasons employees and their families visit the ER. The ER typically refers patients to an orthopedic specialist like DOC for actual orthopedic care.
The orthopedic specialists at Direct Orthopedic Care treat every orthopedic injury and condition. There is no middleman, wait or hospital facility fee.
The average wait time at the ER is nearly 2.5 hours and is typically one hour at DOC. The average cost for a non-threatening orthopedic ER visit is $1,498. The same procedure at DOC is $258, an 80% cost savings.  
So if 50 employees or family members on a company insurance plan chose DOC over the ER for orthopedic healthcare, the cost savings is $62,000 per year!
DOC benefits HR professionals by helping to control orthopedic healthcare costs for employees and businesses.  
For more information on the cost of care, click here.