Knowledge Center
PT Was a Miracle for Ali
February 19, 2020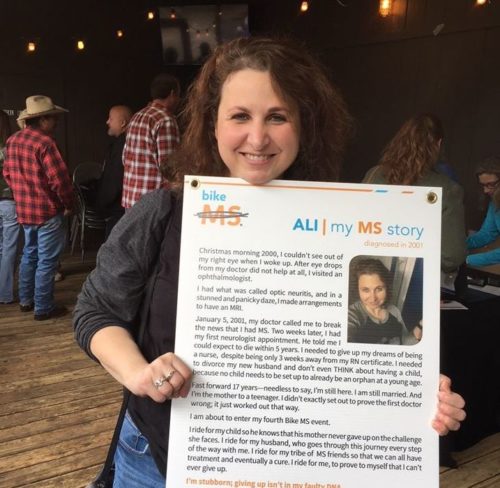 Several years ago, Ali was in an accident and suffered from back pain and went to DOC for diagnosis and treatment. She received a cortisone injection. It helped with mobility and pain relief for several years.
Unfortunately, the pain returned, specifically in her hip. Her hip hurt so severely that she could not walk. She could not sleep. She put up with it until one day when she was crawling on her hands and knees at work. She remembered from her son's recent broken arm DOC treatment that DOC takes walk-ins, although she couldn't walk. She went to DOC, assuming that she would receive an injection. "The first injection helped me, and I needed help now." The DOC team suggested another approach instead of an injection: "Let's try to fix the problem with physical therapy." So instead of fixing Ali for the short term, she met Kaitlyn Rios, DPT, for an evaluation where she determined Ali's pain points and developed a game plan.
Within one to two weeks of their initial therapy treatments, Ali was in another unfortunate car accident that changed the game plan. Kaitlyn had to reevaluate Ali's pain, which now included her shoulder, neck, hips, and just about everywhere else. She had to reinvent Ali's treatment program.
TENS (Transcutaneous Electrical Nerve Stimulation) therapy involves the use of low-voltage electric currents to treat pain. Electrodes were placed on Ali at the site of her pain. The electricity travels through the nerve fibers to block the pain receptors from being sent from the nerves to the brain. The TENS treatment was so successful that Kaitlyn equipped Ali with a small, battery-operated TENS machine to use at home. Kaitlyn used various massage therapy techniques to regulate inflammation and release tension in Ali's muscles and soft tissues. For active therapy, they worked together on a series of 20 exercises to strengthen muscles and joints, and improve flexibility and range of motion, with exercise homework between clinic therapy.
Ali has MS so she participated in low impact activities like cycling, yoga, weight training, and walking her neighborhood until she was in so much pain that all of her activities stopped. After 12 PT sessions with Kaitlyn, Ali has no pain and touts her DOC experience: "Kaitlyn is a miracle worker. I did not put much thought into PT before I experienced the benefits. Kaitlyn changed my mind. Now I can walk farther than ever before. I recommend DOC to others every chance I get. Absolutely go and get checked out. Be open-minded to treatment, even physical therapy. Kaitlyn was fantastic."
Ali's physical therapy has progressed from 12 sessions with Kaitlyn to ongoing therapy at home with her TENS machine, exercise bands and instructions to do more intervals and repetitions as she gets stronger. Ali is a firm believer in PT: "It does help!"
For more information on the cost of care, click here.