Knowledge Center
A Stroll Down Guadalupe Street to DOC
January 19, 2020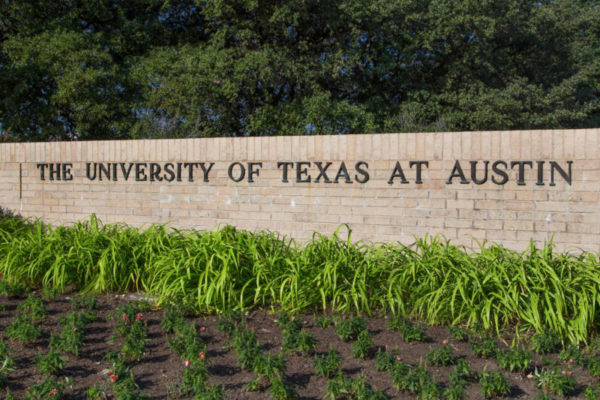 The distance from the University of Texas to Direct Orthopedic Care, 3110 Guadalupe Street, Austin, is .8 miles and takes 3 minutes to drive, 16 minutes to walk, and 4 minutes to ride a bike via Guadalupe Street.
The mile-long, eclectic stretch of Guadalupe Street adjacent to the University of Texas campus has been called "The Drag" for decades. What can you do while cruising or strolling the drag between UT and DOC?
1601 Guadalupe – Clay Pit: a contemporary Indian restaurant
2606 Guadalupe – Kerbey Lane Café: Made from scratch comfort food and best breakfasts
3110 Guadalupe – Direct Orthopedic Care Central Austin: If injured or suffering with any musculoskeletal condition, DOC is minutes away from UT for immediate orthopedic care with orthopedic specialists: Krystle Agtarap, Jacki Allamon, Diana Salter, and Dr. Darryl Thomas.
"At DOC, seeing an orthopedic specialist is quick and convenient after an injury. Often ERs or urgent cares refer to an orthopedist. So come directly to Guadalupe DOC and save time and money."
Jacki Allamon, RT:
"As an RT, I take X-rays, but I also help to cultivate relationships with guests. My mission is to give patients the best experience possible by welcoming you to DOC, assisting with insurance, and providing X-rays for diagnosis and treatment. " 
Diana Salter, MA:
"As a medical assistant for Darryl Thomas, MD, at the DOC Guadalupe, I help Dr. Thomas obtain a full history, physical, authorize surgeries, assist with any guest requests, and make sure the guest understands their diagnosis and treatment. We offer the best care in town. DOC is unique because you can see an orthopedic specialist 7 days a week. We do not rush our appointments because each guest deserves the time they need.  I'm also an Athletic Trainer. So, for people with sports injuries we have a well-versed team in handling those issues, as well."
Dr. Darryl Thomas was awarded the 2020 Austin Top Orthopedic Surgeon honor for the fifth consecutive year. Since 2006, Dr. Thomas has been serving the Austin community as a sports medicine physician and orthopedic surgeon, specializing in cartilage repair, stem cell therapy, and robotic partial and total knee replacement. Dr. Thomas describes the DOC approach to orthopedic care: "At DOC we offer every option for treating orthopedic injuries and chronic musculoskeletal conditions. This can range from surgical to non-surgical, biologic therapies to physical therapy, and more. By presenting all of the available options, patients are much more comfortable knowing that they are receiving comprehensive care."
Angela, Guadalupe DOC guest:
"Dr. Thomas is the best. He has treated my shoulders and elbows with care. He's extremely knowledgeable, amazing bedside manner, answers all questions and explains the reasoning behind every joint decision (no pun intended) with me. I would recommend him to anyone. The staff is friendly and efficient. The place is immaculate and it's an all-around pleasant experience. When you're in pain, this is the place to be."
As you cruise or stroll the Guadalupe drag from UT to DOC, remember that orthopedic care is available 7 days a week with a team of kind, caring health professionals and Austin's top 2020 orthopedic surgeon.
For more information on the cost of care, click here.