Knowledge Center
September is Healthy Aging Month
September 18, 2019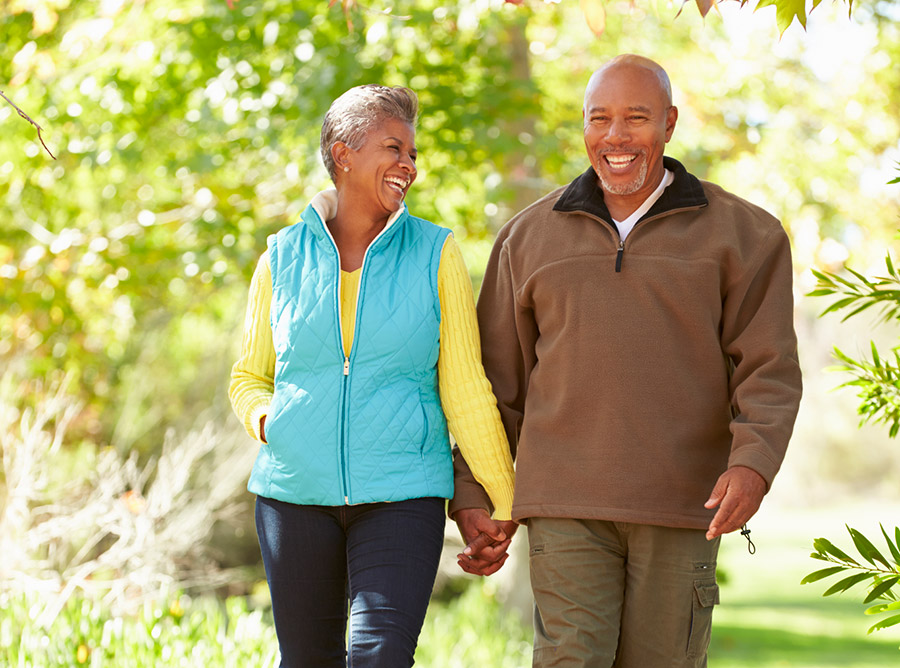 September is Healthy Aging® Month, an annual health observance designed to focus national attention on the positive aspects of growing older. Baby boomers, born between 1946 and 1965, are the largest living adult generation and number more than 76 million. Gen Xers, born between 1965 and 1981, are between the two larger generations, Boomers and Millennials. The oldest Gen Xer was 51 in 2016 and Gen Xers are projected to outnumber Boomers by 2028. Both Boomers and Gen Xers have the same ultimate goals: to stay active and healthy as long as possible.
"Use September as the motivation to take stock of where you've been, what you really would like to do," says Carolyn Worthington, editor-in-chief of Healthy Aging Magazine. "Why not think about the positive aspects of aging instead of the stereotypes and the negative aspects? We recognized that careful attention to the combination of physical, social, mental and financial fitness was powerful in the pursuit of a positive lifestyle. We are about vibrant, active, 45-plus people who are taking charge of their lives, following their passion, and who are happily looking forward to what's next in life."
Since September is Healthy Aging Month, it may be a good time to assess your health. Try making some of these positive changes to become an older, but healthier, you:
Pic­ture your­self at the best age of your life. Feel the positive difference.
Tell neg­a­tive friends good-bye. Surround yourself with energetic, happy people of every age.
Stand up straight! Walk and sit with good posture: stomach in, shoulders back and chin up.
Exercise your body. Join a gym. Take yoga, aerobics or tai chi classes.
Exercise your brain. Vol­un­teer or take classes at the local college or community center. Socialize more. 
Go outdoors. Take daily walks or hikes with a friend.
Make smart food choices. Go to the National Institute on Aging: Healthy Eating After 50.
Maintain good oral hygiene. Gum disease can lead to other health complications. Get regular dental checkups.
Get plenty of sleep. If you suffer with a sleep disorder, seek help from a sleep professional.
Go to your GP for an annual phys­i­cal. If you have any orthopedic injuries or conditions, go to DOC for diagnosis and treatment today.
For more information on the cost of care, click here