Knowledge Center
#LetsTalkAboutPain
September 16, 2019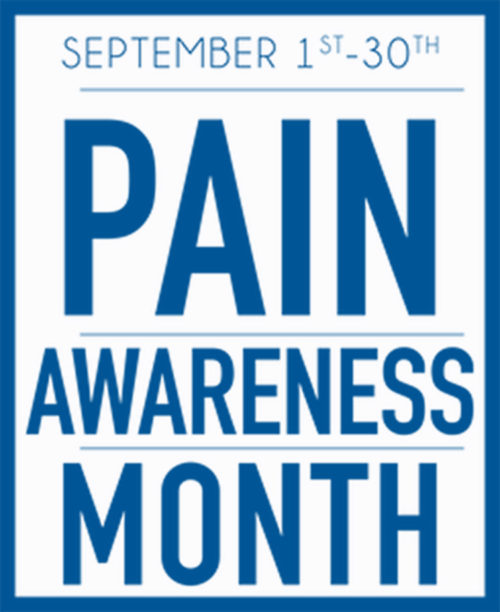 #LetsTalkAboutPain is the 2019 theme for September National Pain Awareness Month. Fifty million Americans suffer with chronic pain and 20 million have pain that limits their daily activities. Pain is the #1 reason people see their physicians.
Chronic pain can be defined as pain that persists most days or every day for six months or more. The mission of U.S. Pain Foundation is to "educate, empower, connect, and advocate for people living with chronic conditions that cause pain and help them find resources and inspiration." During Pain Awareness Month, the Foundation hosts special events and encourages everyone suffering with pain to get involved.
The Foundation's website includes a daily storyathon, which features inspiring three to five minute chronic pain video stories from real people living with pain. The Foundation hosts online webinars centered around the Pain Awareness theme #LetsTalkAboutPain. Watch the videos or click here to register for the September 17th and 18th webinars.
To talk about pain with a pain management physician, make an appointment with the DOC pain management physician. The pain specialist will provide care using a multidisciplinary approach, a combination of interventional procedures, physical therapy, psychological therapy, and medications. The goal of the pain management specialist is to formulate a unique treatment plan for the guest for pain relief.
For more information on the cost of care, click here