Knowledge Center
National Falls Prevention Day: September 23
September 22, 2019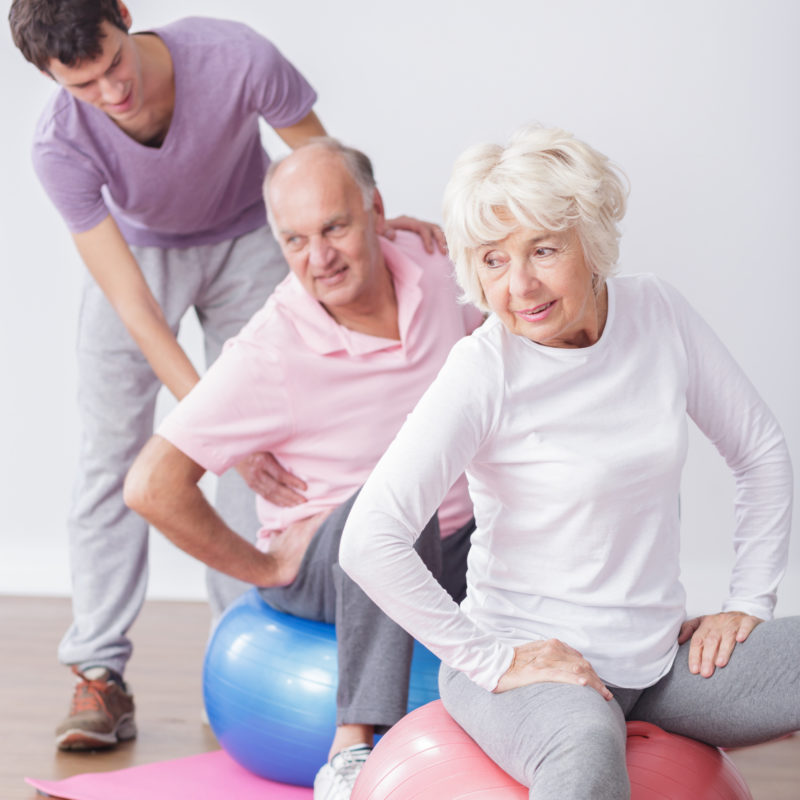 Every 13 seconds, an older adult is seen in the ER for a fall-related injury. One out of five falls among older adults causes serious injury, such as broken bones. The annual Falls Prevention Awareness Day (FPAD) raises awareness about how to prevent fall-related injuries among older adults. The National Council on Aging (NCOA) recommends some basic fall prevention strategies:
Find an exercise program that emphasizes balance, strength and flexibility.
Talk to your DOC physical therapist about the best exercise program for you. A trained physical therapist can help an older adult improve their balance, strength, and gait through exercise.
Eat a balanced diet rich in calcium and take vitamin D supplements.
Do not smoke and limit alcohol.
Review any medications with your doctor.
Have your vision and hearing checked annually.
Keep your home safe from potential tripping hazards.
Join NCOA for Falls Prevention Awareness Day 2019 events! Twitter Chat: September 24 @ 1-2 p.m. ET. Join NCOA and national partners as they discuss strategies to prevent falls. Use the #FPAD2019 hashtag and follow NCOA on Twitter to join the conversation. Facebook Live Video Broadcast: September 23 @ 12 p.m. ET. Join NCOA, older adults, and health care specialists in falls prevention for a live broadcast on Facebook as they discuss the impact of falls and how to prevent them. Listen to testimonials from older adults and tips from health care specialists. Host a video watch party and join the live online conversation! For more information on the cost of care, click here
Source