Knowledge Center
What is Orthopedic Urgent Care?
March 13, 2018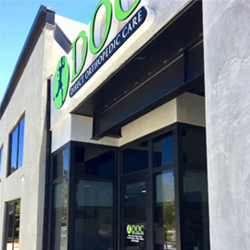 Orthopedic Surgeons
An orthopedic surgeon is a medical doctor with extensive training in the proper diagnosis and treatment of injuries and diseases of the body's musculoskeletal system, including bones, joints, ligaments, tendons, muscles, and nerves. Orthopedic surgeons are knowledgeable about the entire musculoskeletal system, but many specialize in specific areas, such as the foot and ankle, spine, shoulder, hand, hip, or knee. Orthopedic surgeons provide a diagnosis of the injury or condition, treatment options including surgery, rehabilitation to restore movement, and prevention to slow the progression of a disease or avoid injury.  
Urgent Care
An urgent care center is a convenient option if the family practice physician is unavailable or sudden illness or injury occurs outside of regular office hours. Urgent care offers an alternative to waiting for hours in the ER and avoiding the expense of the ER. However, urgent care specialists do not perform surgery except for wound repair and skin lesion removal, do not care for hospital inpatients, and typically do not engage in the continuing medical care of chronic medical problems. The primary focus of urgent care centers is acute medical problems at the lower end of the severity spectrum.  
Orthopedic Urgent Care
Orthopedic urgent care specialists do perform surgery, provide care for hospital inpatients and continuous care for all musculoskeletal injuries or conditions. Musculoskeletal injuries include trauma from accidents or falls, fractures, sprains, and dislocations. Approximately one in two adults is affected by musculoskeletal conditions, which include back and neck pain, osteoporosis, and arthritis.  
DOC, an Orthopedic Urgent Care
DOC, an orthopedic urgent care practice, is distinct from an urgent care because orthopedic urgent care provides definitive care of injured or chronically ill patients when it involves bones, muscles, joints, ligaments, tendons, muscles, and nerves.  
Approximately 18% of all health care visits in 2010 were related to musculoskeletal conditions, including 52 million visits for low back pain and 66 million for bone and joint injuries.
The estimated annual cost for medical care to treat all forms of arthritis and joint pain was $580.9 billion. DOC's orthopedic surgeons diagnose, order appropriate imaging, perform surgery if required, manage and monitor hospitalization, and care for patients for an extended period of time from illness or injury through recovery. DOC not only saves the waiting time and expense of the ER but also the referral time and expense from the ER or urgent care to an orthopedic surgeon. Direct Orthopedic Care is urgent care with direct access to orthopedic surgeons. 
For more information on the cost of care, click here.
Sources